Water Insurance Claims High Despite Work From Home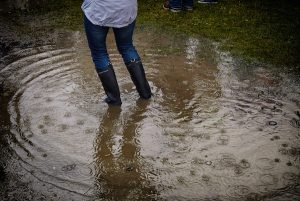 Water damage insurance claims remain high despite more Aussies working from home:
• 77% of survey respondents impacted by water damage were at home at the time of the incident.
• Burst or blocked pipes, damaged roofs and old plumbing are main water damage culprits.
Australian homes could be at risk of internal water damage despite an uptick in residents working from home, with new research by QBE Insurance revealing that 77% of people who experienced water damage were home at the time of the incident, unraveling misconceptions that flooding mostly occurs while out of the home.
According to the research, internal water damage is also surprisingly common, with 58% of survey respondents having experienced internal water damage themselves, know someone who has, or both.
This is reflected in QBE claims data, which found water damage incidents account for almost a quarter (24%) of all home insurance claims, making it one of QBE's most common home insurance claims, with the average claim coming in at $5,000, and more severe claims reaching over half a million dollars.
Preparedness and prevention are key to limiting the potential damage caused by internal water damage, says Arron Mann, General Manager, Short Tail Claims at QBE.
"Water damage can happen whether a household member is home or not – in fact, being home more often, as many of us are right now, can actually increase the pressure on our plumbing and risk to our homes.
"This kind of damage can also be sudden and severe regardless of whether you're home or not, which is why prevention, and knowing what to do when something goes awry, are so valuable."
Despite 53% of research respondents saying their first response to water damage would be turning off the water main, 1 in 5 Aussies (21%) don't know where their water main is, and worryingly, 1 in 5 (18%) also don't know how to turn it off.
The research also revealed that almost 30% of Australians don't know what home maintenance tasks can prevent water damage in their homes, with 16% not knowing that home maintenance can prevent it in the first place. Cost is also a factor, with 21% not undertaking any home maintenance because it's too expensive, while 8% say they don't have the time.
"Sometimes the difference between no damage and severe damage can be in how quickly a householder responds. Yet concerningly, many people are unaware that much of this damage – and the stress and cost that comes with it – is often preventable," says Mr. Mann.