True Blue Indigenous tech gives all youth a leg up with building, safety and security leaders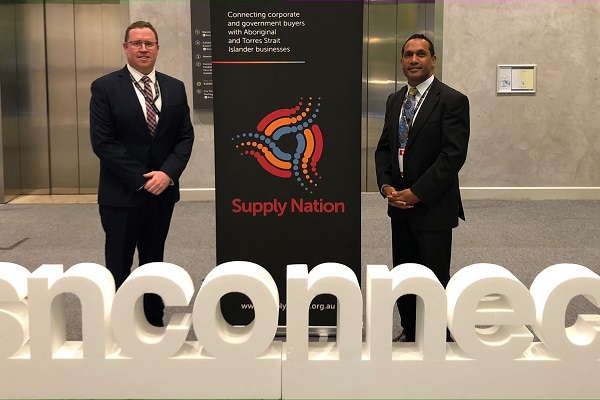 Warrgambi, a company dedicated to Indigenous and all-Australian youth advancement through providing excellence and training in technologies relevant to architecture, construction, security and safety is expanding its services nationally from its headquarters in Canberra.
Warrgambi is an Aboriginal and Torres Strait Islander word from the Gumbaynggirr Nation on the NSW mid-north coast of Australia which means "working together".
"Each step we take forward also benefits Australian youth and Indigenous people, because an intrinsic component of our work is to involve them all in our training, successes and world-class service initiatives," Warrgambi co-founder Tim Donovan says.
Tim has worked at the highest levels of Australian Government security, safety and risk management. His co-founder Dave Healey has been involved in the electronic security, technology and communications industry for more than 20 years.
Warrgambi's professional partnerships include:
Boon Edam Australia – a global leader in entrance security technologies widely applicable to all levels of Government, as well as public and private facilities
Securecy – the developers of an award-winning cloud-based software platform designed specifically for Australian security providers
CIC Technology – Manufacturers of high quality electronic key cabinets
ENGIE – a leading provider of mechanical and HVAC Services
Essex Locksmiths – High security locksmithing
xAmplify – a leading provider of technology services
Syndeticom – a leading provider of data and communications and audiovisual technologies
Blackett Commercial – a leading fit-out construction and project management organisation
PechVonHartel – a leading architecture and interior design firm
Art of Mentoring – a leading software reseller and program manager
"We align ourselves with like-minded partners who would like to be involved with the process of creating positive social change and developing sustainable, meaningful and long-term employment opportunities for all Australians," Tim explains.
"We provide mentoring and support services to guide our employees through their journey, which can include placements with our partners, where they can further expand their skills and career paths."