Pioneering SA hydrogen facility granted developmental approval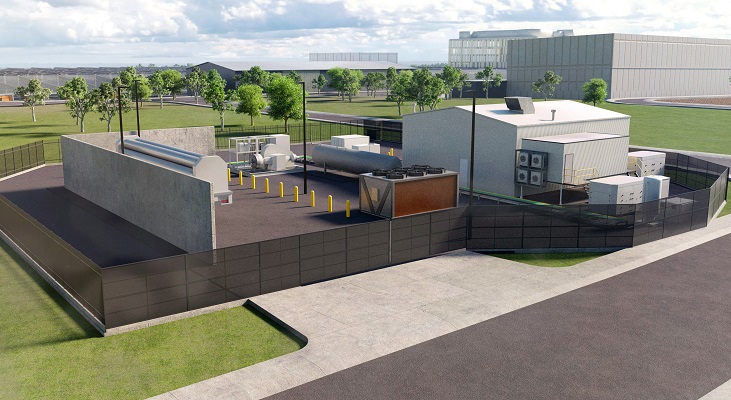 Australian Gas Networks (AGN) has announced that the South Australian Government has approved its plans for a new hydrogen production facility. The $11.4 million facility will produce renewable hydrogen at the Tonsley Innovation District, south of Adelaide.
Part of the Australian Gas Infrastructure Group (AGIG), AGN says that the approval has paved the way for the plant to first produce hydrogen in mid-2020.
"This is a significant milestone in South Australia's continuing transition to a cleaner energy future. It propels the State's status as a leader in renewable technology and a first mover in hydrogen," AGN's chief executive Ben Wilson says.
"At Hydrogen Park SA we will be building a 1.25MW electrolyser as the first Australian demonstration project of its scale and size, with small quantities of renewable hydrogen produced and blended into the local gas distribution network next year."
Residents of the Adelaide suburb Mitchell Park will be the first to reap the benefits of the plant mid-next year. Their energy will be a blend of 5% renewable gas – a combination of natural gas and renewable hydrogen which will be distributed through the existing network.
AGN received a $4.9 million grant from the South Australian Government's Renewable Technology Fund to build and operate the plant.
"The release of our Hydrogen Action Plan this week shows we're committed to growing hydrogen exports from South Australia, creating jobs and pushing renewable hydrogen into our energy mix," South Australia's Minister for Energy and Mining Dan van Holst Pellekaan says.
"This is a significant step forward towards an affordable and reliable renewable energy future for South Australia."
The new blended 5% renewable gas is not the first time hydrogen has been used in Adelaide homes. Before natural gas pipelines were laid in the 1960s, Adelaide properties ran on 'town gas' which was manufactured from coal and typically comprised 50-60% hydrogen.
This new plant is a first step towards AGN's vision to deliver 100% renewable gas.