Loom: weaving style into your bathroom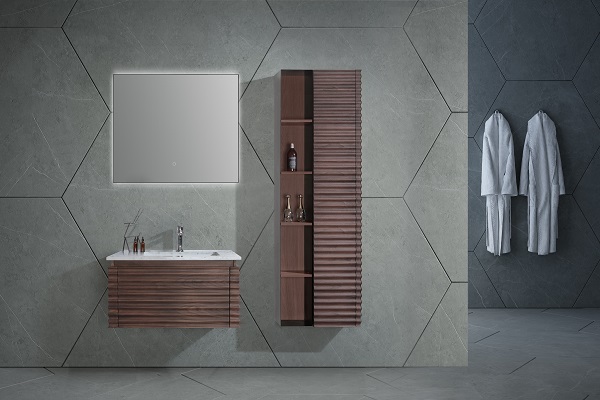 The Loom bathroom furniture collection, designed by Parisi, is handcrafted and inspired by the process of weaving cloth and features bathroom vanities, mirrors and a matching side cabinet.
It features marine strength and moisture resistant wood that's finished with an American black walnut veneer.
"It's a stylish and sophisticated range. Each piece of furniture is hand carved, sanded and polished, then inspected individually to ensure only quality wood is used and the grain is matched throughout the process to produce this unique piece of furniture," Parisi chief operations officer Franco Parisi says.
"The Loom vanity and side cabinets create a centrepiece for the bathroom or ensuite."
Storage is set at a premium as the vanity drawers contain internal compartments and the storage compartment providing five shelves on display and another five behind the door.
The cabinetry is complemented by the matching Loom mirror, highlighted by the backlit LED lights and demister activated by the touch button.
It's available in three sizes: 800mm and 1200mm with a single ceramic bowl and single drawer or the 1400mm with twin ceramic bowls and double drawers. The under counter bowls are enveloped by a natural marble bench top.
The full-extension cabinet features European soft function runners on the drawers for an easy glide movement while the side storage cabinet uses soft close hinges on the door.