Nuflow Manawatu Set to Expand Pipe Infrastructure with New Partnership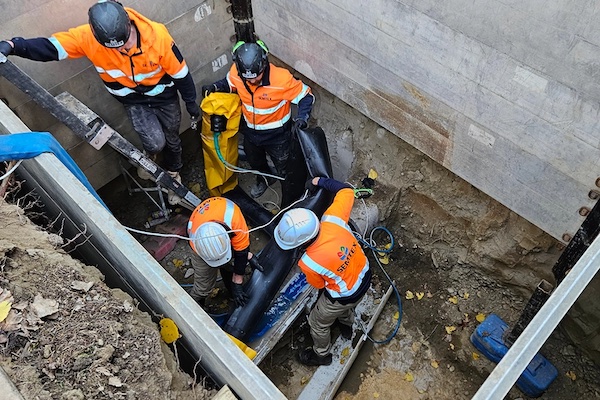 With a new partnership that has unlocked a portfolio of exciting commercial and civil projects, Nuflow Manawatu is ready to pump new life into its region's aging infrastructure.
Nuflow Manawatu has recently launched a partnership with Semtex, a local plumbing company that specialises in commercial and civil project contracting. Semtex boasts a collective 200 years of combined industry experience in plumbing, gas, drainage and civil pipelaying. As well as serving the Manawatu region, it operates New Zealand-wide on a number of key specialist contracts.
According to Managing Director, Matthew Nieper, the partnership will bring a new area of proactive, new-age plumbing and relining solutions that are crucial to Manawatu's pipe infrastructure and its residents.
"We're really excited to partner with Semtex. Nuflow will be able to lend its expertise to a whole new range of commercial and civil projects, and Semtex will have access to our market-leading relining solutions and pipe inspection technology.
"Ultimately, this is guaranteed to benefit local government, businesses and residents, as we'll be able to provide modern solutions to monitor, assess and repair even more damaged or aging pipes in the area.
"It's especially exciting as our solutions are cutting edge, and aren't yet mainstream or highly available to the Manawatu area. We'll be able to help shape the region with pipes that are more durable, resilient and efficient than ever before," Matthew said.
Nuflow is best known for its specialist relining services that repair and rehabilitate pipes by creating a 'pipe within a pipe'. This is created with an epoxy liner that bonds to the host pipe's interior wall, sealing and protecting the system from further deterioration while dramatically extending the life of the piping system. Nuflow boasts a range of products that have been developed in-house by the company's own research and development team, all with special applications to cover all types of problems. 'Greenline', for example, is AS/NZ 4020: 2005 approved and deemed safe for drinking water, while 'Ultraline' contains a specialised UV resin which cures with an LED Ultra Violet light.