Hoodie Sales Raise $0.5m for Tradie Suicide Prevention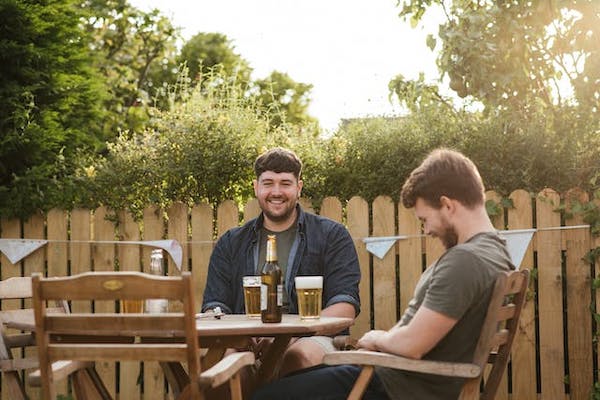 In just a few hours, the Bunnings Trade x MATES in Construction hoodies flew off the shelves recently across the nation, contributing to a staggering $500,000 raised for mental health and suicide prevention efforts.
Over the past two years, the collective generosity of tradies and builders across Australia, alongside Bunnings Trade, has amassed a total of $1 million in funds raised. This substantial sum will be directed towards the significant work of MATES in Construction supporting mental health and suicide prevention initiatives, benefitting MATES branches nationwide.
Chris Lockwood, MATES National CEO, highlighted the importance of the partnership with Bunnings Trade in connecting meaningfully with tradies and construction workers.
"This collaboration and partnership has enabled MATES to engage directly with construction and trade workers, promoting awareness of mental health and suicide prevention. The proceeds from hoodie sales are essential for MATES to expand and offer support to the most vulnerable individuals in the industry".
"We have genuinely appreciated collaborating with the Bunnings Trade team, engaging with customers at the Bunnings Trade Breakfast BBQs during the hoodie launch. The positive response and active interest from Bunnings Trade customers in learning more about MATES have been remarkable, cementing our commitment to enhancing the mental health and well-being of workers within the industry," said Chris.
Rod Caust, General Manager of Bunnings Trade, said it was incredible to see the community response, quickly selling through hoodies for the second year running.
"Every hoodie sold goes directly to supporting MATES and we're grateful to our customers for their overwhelming support through purchasing hoodies, attending trade BBQs and having conversations with a mate. The work MATES do for mental health and suicide prevention plays a really important role for our industry, and we're proud to play a small part in raising awareness and funds to support their crucial initiatives for our trade and construction community," said Rod.
For further details on the MATES in Construction visit mates.org.au