New amendment to gasfitting standard
Recent changes to gasfitting standard AS/NZS 5601.1 require gasfitters to account for external weather conditions before testing for negative pressure and carbon monoxide spillage.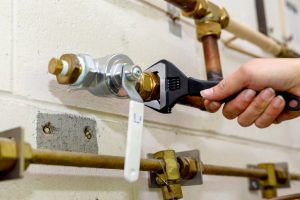 The new Amendment 3 to AS/NZS 5601.1: 2013 General Gas Installations, published on 24 April 2020, includes a new baseline conditions test, which must be performed as part of the spillage test requirements under Appendix R – Spillage Test for Flued Appliances.
Open-flued gas appliances can be affected by external temperature conditions or wind gusts, which can impact the smoke pattern seen during a smoke test.
By establishing a baseline smoke pattern for each appliance, gasfitters can determine whether the smoke pattern observed during a negative pressure test is a result of external weather conditions or the operation of exhaust fans and kitchen rangehoods.
All gasfitters working on gas appliances must familiarise themselves with the new, updated test procedure.
To find out more, visit the Energy Safe Victoria website or download the amendment from SAI Global.
Gasfitters: Have your say on proposed changes to Parts 1 and 2 of AS/NZS 5601
Standards Australia invites gasfitters to comment on proposed changes to the standards for gas and LP gas installations.
The changes affect:
AS/NZS 5601.1: 2013 – Gas installations, Part 1: General installations
AS/NZS 5601.2: 2013 – Gas installations, Part 2: LP Gas installations in caravans and boats for non-propulsive purposes.
For further details on the proposed changes, including how to make a submission, visit Standards Australia's consultation hub.
Feedback on the proposed changes is due by 16 June 2020.