Five things trade business owners should focus on during COVID-19
There's no denying it's not business as usual for most industries, including the trades and services industry.
The trades industry contributes demonstrably to the health of the Australian economy and that's why tradiematepro has become a highly demanded strategic support network recently. Much like other businesses, trades and services business owners should be focusing on key metrics to monitor, measure and manage the performance of their business as they work to future-proof their livelihood.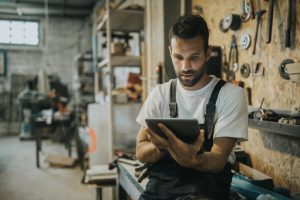 Before I share the key metrics these business owners should be focusing on and how they can go about this, it's important to acknowledge the extreme uncertainty that has been created during this time.
Business owners know that uncertainty is a big part of the challenge as they work to build a sustainable profit. But it's safe to say that this situation demands greater diligence and investment in the right areas so that the extreme uncertainty can be approached and managed in the best interests of the survival of a trades and services business – for the owner, their loved ones and the Australian economy at large.
Right now, trades and services business owners should be seeking strategic support from industry experts and leading practitioners who understand the mechanics of these types of businesses. Now is not the time to do it alone.
Here are the 5 things all Trades and Services business owners need to be focusing on right now:
Cash Flow: Cash flow is always one of the most critical aspects of financial health for trades and service businesses and it's important that they know where to start looking when it comes to their cash flow. A common, and significant challenge for business owners is getting paid on time.
All owners know that the nature of their operations makes it difficult to ensure payment on time from clients. The tradiematepro expert network helps business owners design and implement strategic financial and accounting management processes that combat the issue of getting paid on time through dedicated education on how money is flowing in and out of the business.
The first thing trades and services business owners need to do is take a look at the technology and systems they're using in their business. This will allow you to achieve efficient and cost effective operations to support your growth goals. For example, if the invoicing process for your business is integrated with your jobs management system – it becomes quicker and easier to invoice clients and get paid.
Sales Strategy: Most trades and service businesses are built on referral based client acquisition, meaning that most of their transactions come from past clients who recommend their  businesses services. This is a great sign of goodwill and indicates that the business delivers great services. But when the majority of your business relies on referral based client acquisition you can quickly find yourself in a position where work dries up! Particularly during a time of uncertainty, business owners need to be doing everything they can to create certainty for their sales pipeline through their sales strategy.
Building a sales strategy in today's environment means using the right digital tools and resources so that your sales pipeline can be scaled. For example, by using a lead management system it becomes easier to manage leads which means you are in a better position to convert those leads. Our digital marketing solutions enable trades business owners in the tradiematepro network to understand what digital marketing solutions they need and how to implement them easily into their existing operational flow.
Pricing Strategy: Most trades and services business owners have developed their pricing strategy based on industry observations and past experience. This can be a good start to developing your pricing strategy but when it comes to building a sustainable profit, it's incredibly important that substantial thought is invested into designing the pricing structure for your services. Often trade business owners who haven't taken a strategic and calculated approach to designing their pricing model are usually charging out with not enough gross profit margin (which makes cashflow a bigger challenge than it needs to be!).
By implementing systems that enable you to understand the cash flow of your business and designing a sales strategy that supports the cash flow needs of your business, you can create and implement a pricing strategy that positions your trades or services business to achieve a sustainable profit and become 'future-proofed' to survive in times of uncertainty.
Marketing Strategy: As a trades-business owner, the importance of marketing and personal branding are easily neglected because we get so busy working on the tools and rely on referrals for our business to grow so don't invest time into our marketing and promotion activities. Your marketing strategy is the support mechanism for your sales strategy and also informs you of what your messaging needs to sound like to compliment your pricing strategy. It is your marketing strategy that leads your efforts to achieve the sales aspect of your cashflow goals because your marketing efforts give you scope for building a sustainable business.
Your marketing strategy needs to include your website design and functionality, your social media content strategies, your organic and paid search engine tactics and your electronic direct mailing approach. By covering these key areas of your marketing strategy, you will be in a better position to achieve your sales goals and get your cash flow into a health position.
Personal Well Being: As a trade-business owner it's easy to spend most of your time on the tools to make an income. This means, much like your marketing, sales and cash flow strategies, your personal well being becomes neglected and doesn't get the attention it needs to support your efforts of building a successful business. Immersing yourself in a community of ambitious and caring business owners who are experiencing similar challenges to you gives you the emotional, mental and community support you need to tackle business challenges.
The tradiematepro community provides trades and services business owners with a sense of belonging and a dedicated support network to bounce ideas with in addition to the dedicated expert coaching they receive. Especially during times of extreme uncertainty, we can feel overwhelmed and stressed which makes it more challenging to focus on the things that will take our business to the next level, build a sustainable profit and become future ready.
The biggest mistake trades and services business owners need to avoid during uncertain times is making decisions without certainty. The best way to avoid this mistake is by identifying that the five things above need to be your main focus areas. It is then critical to proactively take the step to get the right coaching and program support that will allow you to future proof your business by adopting and implementing the best solutions for these five areas of your business.
As a trades or services business owner right now, it's important you're asking the right questions so you get the answers you need that will allow you to survive extreme uncertainty and future proof your business. You need to find out how you can tackle the above five things in a way that makes sense for your business. tradiematepro hosts a weekly (FREE) Expert Q&A Webinar that is accessible to all trade-business owners so they can ask the questions they need answered for their business.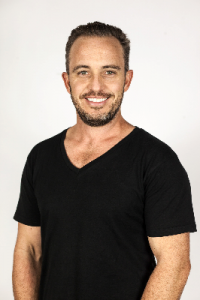 Matt Jones, Founder Tradie Web Guys, The Site Shed podcast and Tradiematepro Digital Marketing Expert.