Millions of dollars expected to be invested in making workplaces COVID-safe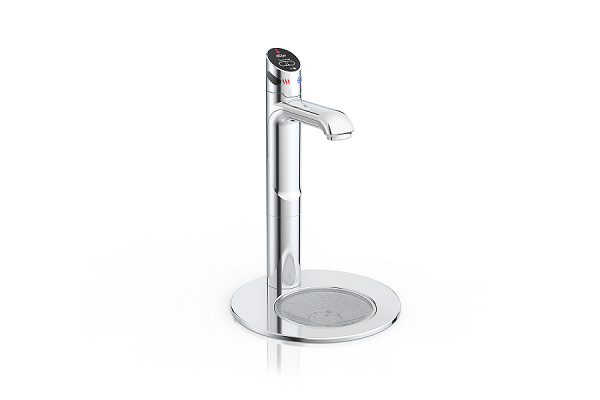 Zip Water recently released the HydroTap Touch-Free Wave, a touchless faucet solution that tackles one aspect of the COVID-safe precautions when returning to the new normal, post COVID environment.
The company has seen a spike in global pre-orders with more than 1,200 companies including some of the largest Australia, New Zealand and United Kingdom's corporate offices, hotels, hospitals and aged care facilities registering interest in the Zip Water solution. First installation is set to happen in December.
The new solution comes as Zip Water quickly pivoted in light of the COVID-19 pandemic, creating a contactless version of the company's signature HydroTap, using in-house proprietary sensor technology to dispense boiling, chilled and sparkling water all from the one system touch-free.
According to a global survey conducted in July by market researchers Qualtrics, 74% of people working remotely through COVID-19 expect their employers to take action to make them feel confident about returning to work. In addition, 42% of respondents want their employers to focus on office hygiene when providing a pathway back to the office.
With contactless COVID-safe workplaces set to become the norm internationally, Zip Water identified this growing trend early to quickly deliver its solution to the market.
"Back in April, we started to receive enquiries from some of our existing domestic customers asking whether we offered a contactless version of our HydroTap," Zip Water marketing and strategy director Mike Abbott says.
"When we received requests from our two key domestic specifiers in New South Wales and Queensland, who said many Australian workplaces were approaching them for contactless solutions, we knew we had to get something to market quickly.
"The amount of orders we've received in the first few weeks alone is unprecedented, and many companies want to install the product before the end of the year to prepare for a safe return to the workplace in 2021. This has left us with a huge waitlist of orders to fulfill ahead of first installation in December.
"The response we've seen to the HydroTap Touch-Free Wave highlights the shifting expectations of our customers. It's living proof that workplaces globally are willing to invest significantly in new health and safety measures in direct response to the COVID-19 pandemic."
Zip Water is manufacturing the HydroTap Touch-Free Wave out of its factory located in Condell Park, Western Sydney. This gives the company complete in-person oversight of every stage of the product design and manufacturing process.