Zip Water taps into new global touch-free market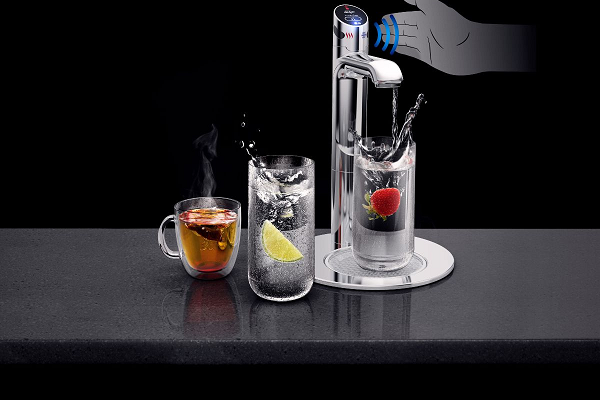 Zip Water, Sydney-based water appliance company, has invented a contactless version of its signature HydroTap, using a proprietary sensor to dispense either boiling, chilled and sparkling water all from the one system.
Dubbed the HydroTap Touch-Free Wave, it comes at a time when consumers require touchless solutions in light of the COVID-19 pandemic.
Out off all the people working remotely, 74% are expecting their employer to take actions to make them feel confident about returning to work according to research by Qualtrics. It has also found 42% of the same population wants a focus on office hygiene when providing the pathway back to the office.
Zip Water innovation manager Kevin Moult says the company drew on industry leading techniques to deliver a first-of-its kind technological solution and deliver a prototype in record time: "By using advanced manufacturing techniques, including 3D printing and rapid prototyping, we were able to achieve our first minimum viable product and prototype in half the usual time.
"The biggest challenge we faced was fitting four infrared sensors into the tap head, which only has a diameter of 4.5cm, so that they didn't intersect and confuse commands. If you think about other contactless technology, like sensor-driven handwashing or toilet flushing systems, they only need to fit one or two sensors into a much, much bigger space, all facing in the same direction.
"We were also able to develop an innovative solution to deliver a contactless version of the boiling water safety lock found in all classic HydroTaps. We created the twin sensor activation command so that boiling water is only dispensed once two of the four sensors are engaged, which can be done only through a very intentional motion.
"This solution provides a fool-proof contactless answer to the boiling water safety lock and protects against workplace injury as a result of scalding, all while still avoiding contact."
The HydroTap Touch-Free Wave is manufactured in Condell Park, Western Sydney, giving the company a complete in-person oversight of every stage of the product design and manufacturing process.