Viega specified by one of Australia's largest privately-owned construction companies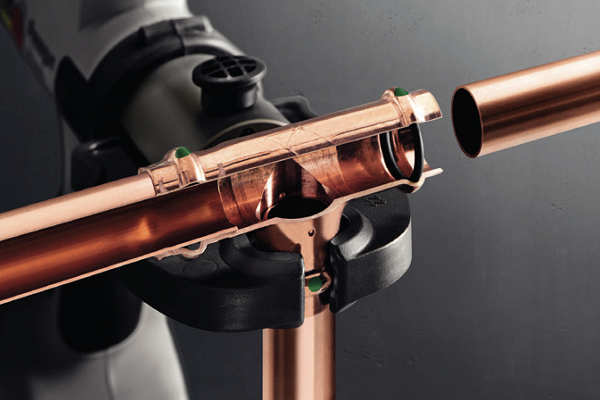 The Fortitude Music Hall, the largest ballroom/theatre-style venue in Australia, has specified Viega for its copper press fit systems and its high quality.
Obsidian Plumbing director Greg Castle helped build the impressive art deco-style theatre alongside project builder Scott Hutchinson.
"Hutchinson Builders, which is arguably the biggest construction company in Queensland at the moment, specifies Viega in its quality manual and has been a subject of Services Coordination fittings and policies of late," he says.
"It was an important project for Hutchies so using quality products like Viega was a given. Viega's pressing tools have definitely led the way since they first launched."
Viega was the first company to bring copper press fit systems into Australia, and while Greg says it took a while for him to use the technology, he saw the benefits straight away.
"Our first foray using this was when we were active throughout the mining sector and to obtain a hot works permit on a mine site can sometimes take eight hours," he says.
"So, using copper press technology was a no brainer."
Greg adds that Viega offers the complete package by providing quality tools and associated equipment along with their flawless fittings: "Viega's pressing tools have definitely led the way since they first launched their product and they continually improve on this as well, which is important.
"You see, it's not just about pressing a joint. There is a certain amount of pressure, or tonnage, required and Viega's tools not only do this press after press after press but automatically stops once the press cycle. This built-in service indicator ensures that the user and the tool can still be confident of pressing joints with no issues.
"With Viega, we feel confident knowing that we can get the job done properly the first time."