Great TAFE teachers don't grow on trees
I had the privilege this week of attending the opening day of the 2019 PSCIA Conference for the Plumbing Sheetmetal & Coppersmithing Instructors Association on the Victorian/NSW boarder at Albury.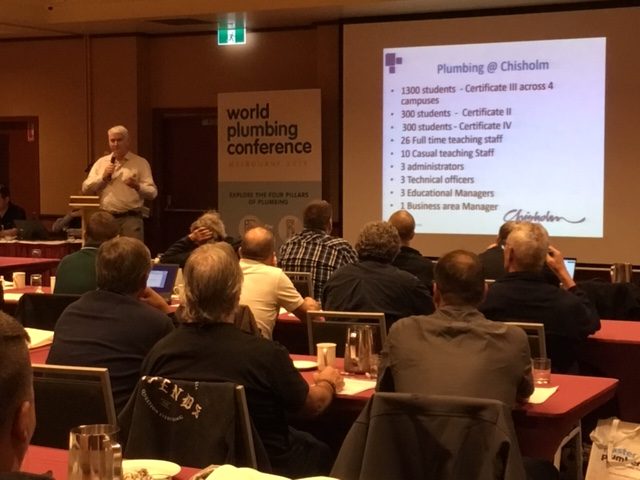 The PSCIA was formed some 70 years ago and this annual conference has taken place at Albury for the past 33 years.
Teaching plumbing is the lifeblood of the plumbing sector. Just think about it: where would we be without trained apprentices for today and into the future?
However, finding new competent instructors is a continuing issue for the plumbing sector.
The overall plumbing industry itself can take some of the blame as it doesn't recognise the value of teaching as per the likes of the German industry, where it is seen as a privilege to become an instructor.
Reduced funding, school closures/amalgamations and little in the way of teacher support are symptomatic of a struggling situation.
And as much as suppliers might decry the poor quality of installation across the construction sector, few of them are willing to dig into their pocket, until a crisis hits them.
Thus, the PSCIA plays an important role in bringing the TAFE plumbing teachers together to share ideas and agree the priorities going forward.
In a coming issue, Plumbing Connection will look at some of the important issues covered at PSCIA 2019.
Jeff Patchell