Laser Sale take top plumbing honour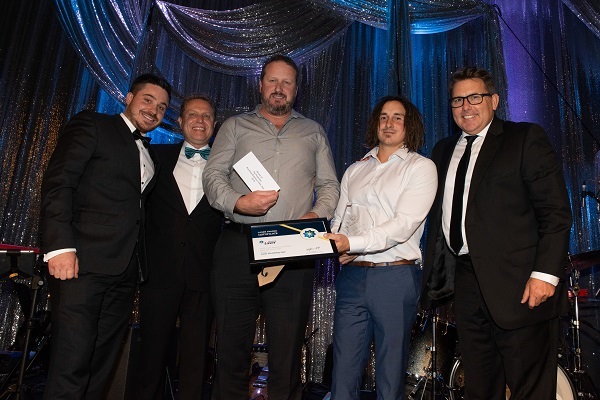 The Laser Plumbing team in Sale has been recognised as the Plumbing Business of the Year at the Laser Gala Awards Night.
Over 600 plumbers and electricians from Australia and New Zealand attended the event which was held in Melbourne. The awards celebrate the work and success of businesses that form Laser Plumbing & Electrical and O'Brien Electrical & Plumbing.
The Sale branch won awards for marketing excellence, networking excellence, and outstanding growth, before seeing off competition from other branches to win the main award of Australian Plumbing Business of the Year.
Laser Plumbing Sale managing director Dan Smolenaars did not expect the success on the night but says that it was a team effort.
"As a business, we have invested a great deal of time and effort in ensuring we have the right team, and developing their natural skills. Our success is a testament to their commitment to the business and the communities of which they are part of. Being a part of the Laser Group, we have access to some incredible business knowledge and, being recognised alongside those businesses as one of the best, is extremely humbling."
The win was so unexpected that Dan wasn't at the event but his leadership team of Adam Helmke, Mal Duncan and Michael Rawnsley were delighted to accept the award, thanking the staff and their families.
Mal also received recognition for his fundraising efforts for Beyond Blue when he was presented with the Belron Giving Back Award. He will travel to the UK in September to represent the Laser and O'Brien teams at the Spirit of Belron event.