Flushable wipes case thrown out!
In what can only be described as a disappointing decision for utilities and consumers, Federal Court Justice Jacqueline Gleeson dismissed a case instituted by the Australian Competition and Consumer Commission (ACCC) against Kimberly Clark and their 'flushable branded wipes.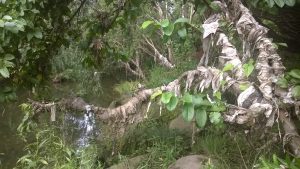 The ACCC launched proceedings against Kimberly-Clark Australia in the Federal Court in December 2016, alleging false or misleading representations by marketing its Kleenex Cottonelle Flushable Cleansing Cloths as "flushable".
The ACCC alleged that, by labelling the wipes as "flushable", consumers were led to believe the products had similar characteristics to toilet paper, would break up in a manner similar to toilet paper and were suitable to be flushed down the toilet, when this was not the case.
Justice Gleeson said there was no evidence from a consumer or plumber to verify that the Cottonelle wipes had caused blockages or to enable the court to exclude other causes for blockages "including the inevitable imperfections and defects that exist in the sewerage infrastructure".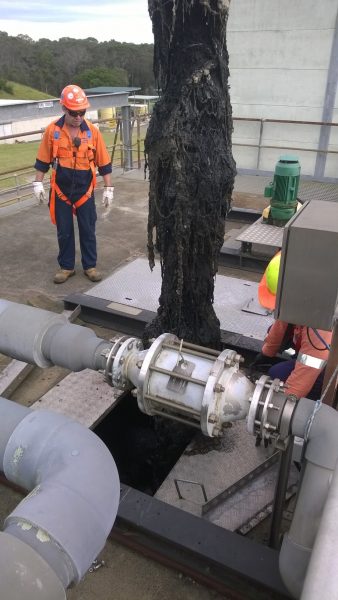 The court also found it was reasonable for Kimberly-Clark to rely on guidelines, developed largely by industry associations, to substantiate its "flushable' claims.
The ACCC had argued these guidelines were not an independent testing regime, as they were developed by the manufacturers of "flushable" products, without input from wastewater authorities.
Last April, in a similar case brought against consumer products group Pental, the Federal Court ruled in favour of the ACCC.
Pental was fined $700,000 for making false and misleading representations about its White King "flushable" toilet and bathroom cleaning wipes.
Sydney Water spokesperson Peter Hadfield said, "we are obviously disappointed with the decision, but we must abide by the Federal Court ruling.
"Sydney Water removes over 500kg of wipes from our network every year at a cost of over $8 million dollars.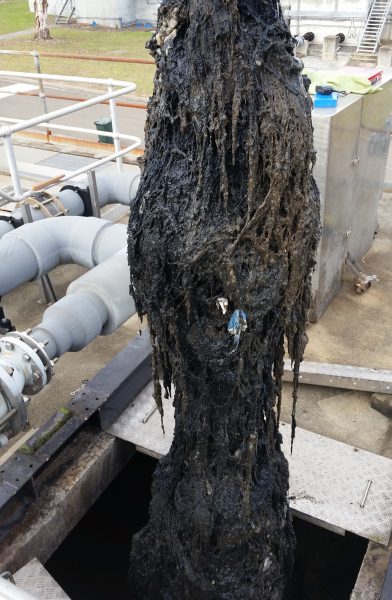 "We commenced our 'keep wipes out of pipes' campaign in 2015 and we have seen positive behavioural change in our customers. Hopefully the decision by the Federal Court won't set back this behavioural change.
"Customers across Australia have been hit with expensive plumbing bills to remove blockages or to repair damage to their private sewer pipes caused by flushing wet wipes – one Sydney Water customer reported a $16,000 plumbing bill to repair damage to her sewer pipes caused by her flushing wet wipes!
"Despite the Federal Court decision, in order to save the environment and to prevent expensive future plumbing bills for Australian households, it is up to all consumers to stop flushing wet wipes or any other bathroom or personal hygiene product down the toilet.
"Remember the three Ps – the only things that you should flush down your toilet are pee, poo and (toilet) paper!" says Peter.
Sarah Agar, head of campaigns and policy at CHOICE, which made the original complaint against the "flushable" claims, said the group was disappointed with the court's decision.
"This is terrible news for people who care about the environment and our waterways.
"Calling something 'flushable' when it doesn't actually break down and can cause costly blockages isn't good enough.
"In the testing we conducted in 2015, there was no sign of these products truly breaking up. The so-called 'flushable' wipes held together in our tests for hours while ordinary toilet paper broke down and dissolved in a few minutes.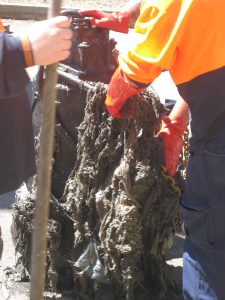 "Kleenex claimed that its 'flushable' wipes meet guidelines for flushability but these guidelines were written by industry, for industry. The current industry guidelines are obviously not a good standard to follow.
Mr Adam Lovell, Executive Director of the Water Services Association of Australia (WSAA) said "WSAA, along with its members, is leading the development of a national standard that defines the criteria for material suitable for toilet flushing, along with appropriate labelling requirements.
"The development of an Australian Standard will provide manufacturers with clear specifications to design products that are compatible with the sewerage network.
"The Australian Standard is on track for public consultation around August 2019, with publication by end of 2019.
"The international water industry has collectively committed to a position statement that all wipes and personal hygiene products should be clearly marked as "Do Not Flush" and be disposed of in the bin or trashcan. This position statement is supported by over 300 utilities and non-government organisations from 23 countries.
"The exact cost of pipe blockages, disruption to customer services and impacts on the environment are difficult to estimate accurately but WSAA estimates that blockages contributed to mainly by wet wipes are costing the urban water industry over $15 million each year", said Mr Lovell.