Gas Safety After Flooding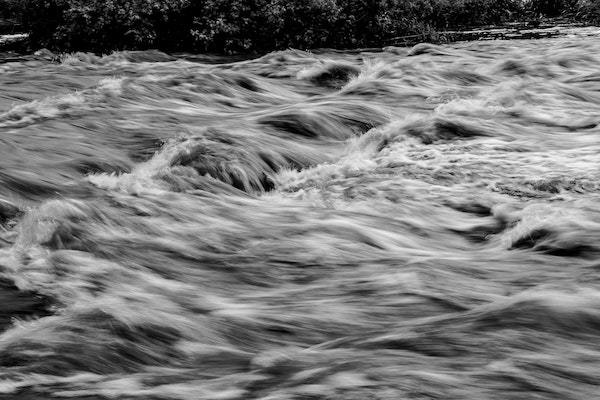 7 March 2022: As the flood waters ease, Master Plumbers' Association of Queensland (MPAQ) urges business owners to consider the importance of ensuring the safety of their building's gas systems and appliances before occupancy resumes.
With health and safety at the forefront of everyone's mind, it is more important than ever that business owners and building managers ensure that buildings are safe when doors open to staff and the general public, whether it's restaurants, gyms, offices, or other buildings.
MPAQ, the peak industry body representing the plumbing and gas industry in Queensland, warns that burners, airways, and flue ways can become partially blocked and adversely affect appliance ignition, combustion, and overall gas safety when they have been exposed to flood waters.
Gas systems, appliances, components, and fittings that have been inundated with water may have residue water within the operating parts and cause the equipment to not work correctly.
Burners and heat shields within barbeques and other outdoor appliances can become dislodged, causing incorrect or unsafe operation if used. Gas cylinders that have moved or dislodged, breaking or damaging gas hose assemblies, may cause a gas leak when used. APA Group has advised that their team will systematically check gas meters in flood affected areas as soon as it is safe to do so and attend addresses where gas assets have been submerged. If there is significant damage to their assets, they will arrange a repair crew.
If a customer's pipework fails a pressure test or their appliances are faulty, or appear to be badly affected by flood damage, then APA will disconnect and advise that a licensed gasfitter is to be contacted.
MPAQ's President and licensed plumber and gasfitter, Kent Vickers, said that these issues with appliances could lead to serious injuries and health concerns.
"We recommend that a licensed gasfitting professional ensures that a building's gas system is thoroughly checked and cleared in accordance with gas standards before occupancy resumes," Mr Vickers said.
"The dangers of not having these types of appliances and systems tested include poor ignition, production of toxic gasses due to incomplete combustion, spillage of combustion products into the room and the possibility of gas leaks from appliances that have been damaged during a flood."
It is very important, before a business reopens to check the condition of equipment and that facilities are fully functioning, such as gas, electricity, toilets, and hand-washing facilities.
Mr Vickers advised people to contact their local licensed plumber and/or gasfitter to get the testing completed safely and accurately.
"Getting your gas and water systems checked by a licensed plumber and gasfitter will provide peace of mind, especially if your building has been inundated with water.
MPAQ also recently released information about the importance of using a licensed professional to flush out water systems before reopening businesses to prevent issues caused by water contamination, click here to read more