Blundstone releases the #243, a boot for the master and the apprentice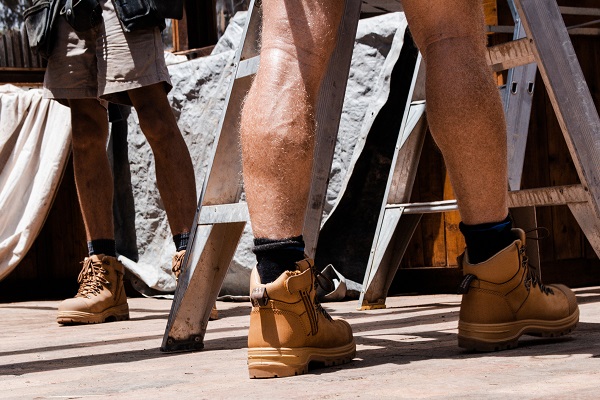 Blundstone has released the #243 'crew boot', a low-cut boot that is ideal for the builder, construction worker, tradie or warehouse worker.
The launch of the #243 coincides perfectly in the lead-up to the back-to-work period, making it a great option for businesses looking to kit out their crew in durable, comfortable and safe work boots for the new year.
Made in Blundstone's signature water-resistant wheat nubuck upper – a firm favourite in the #992 – the #243 is a 135mm high safety boot with a padded collar and tongue and plenty of comfort due to Blundstone's exclusive SPS Max comfort system, making it the perfect boot for those on their feet all day.
"Our new #243 is a boot that every member of the crew, from the master to the apprentice, will love," Blundstone global work and safety range manager Adrian Blandford says.
"This wheat coloured, water-resistant, low-cut style is packed full of all our mod-cons, with the added bonus of a lightweight TPU outsole. Perfectly timed for the Back to Work period, and available at a great price point, the #243 ticks all the boxes for every member of the team."
The #243 has a water-resistant upper as well as Coomax, a breathable and moisture-wicking lining. The TPU outsole is resistant to 140°C and the outsole is slip, oil, acid and organic fat resistant.
It also comes with SPS Max-XRD Technology in the heel and forepart strike zones for increased impact protection.
Victorian construction company Evolv Homes was among the first to kit out their crew in this new style, with an overwhelmingly positive reception from the guys on site: "The new wheat boots fit like a glove, built for the site all day everyday."