Conex Bänninger Makes Work Easier with New Website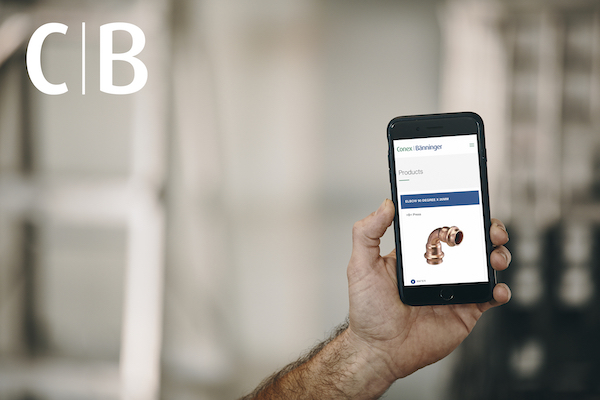 The work of installers, engineers and hydraulic consultants Australia-wide will be easier and faster thanks to the launch of the new Conex Bänninger website, delivered as part of its ongoing commitment to industry innovation and skill-building.
Conex Bänninger has a 110-year history of delivering innovative and highly versatile for the plumbing, HVAC and refrigeration sectors globally.  The new digital hub has utilised this knowledge and expertise to give customers access to resources that support them through every stage of their work, with features like an improved product selector, a central area for downloads and more FAQs answered.
Steven Lowry, Conex Bänninger Specification & Technical Manager said, "We're excited to launch a website that was designed in consultation with a broad cross-section of customers, with purpose-built features that will support them to get the job done quicker."
The new website includes key features like:
Customers can find the right solution for every application by simply inputting their desired medium, pressure and temperature to get a custom list of suitable products in seconds.
Certificates, RFAs, specification sheets and technical guides are in one central location, so users can find exactly what they're searching for.
Real case studies from across the world act as a reference for local projects, showing how >B< Press and >B< MaxiPro are being used.
An expanded list of FAQs means customers can get the answers they need when installing or troubleshooting onsite.
Discover the new Conex experience at https://conexbanninger.com.au