Registration Now Open for ARBS 2022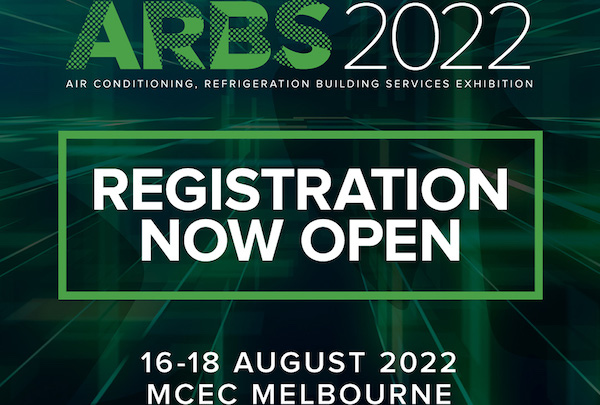 Registration is now open for ARBS 2022, Australia's only international air conditioning, refrigeration and building services trade exhibition, to be held over three huge days from 16-18 August 2022, at the Melbourne Convention and Exhibition Centre (MCEC).
With a focus on emerging trends and technologies including smart IoT solutions, automation and control, refrigerants, energy efficiency, sustainability, ARBS 2022 will reconnect global exhibitors and leading industry experts with contractors, consultants, engineers, technicians, and trades to showcase the most extensive range of HVAC+R and building services solutions in the southern hemisphere.
Registration is free and grants entry into the exhibition across all three days. Registering in advance is the smart way to avoid the queues as the ticket is sent directly to your mobile phone or email.
Sue Falcke, ARBS Exhibition Organiser said, attendees will see firsthand the products and technologies set to shape our future. 'As one of the most influential events in the HVAC+R and building services calendar, ARBS 2022 will once again provide an unmatched opportunity to view the most innovative industry solutions available today'.
ARBS 2022 will unite the global HVAC+R and building services industry with exceptional displays, an expert-led seminar program, and host the celebrated ARBS Industry Awards. For more information and to register today visit www.arbs.com.au.