Zetco releases WaterMarked Mainfold valves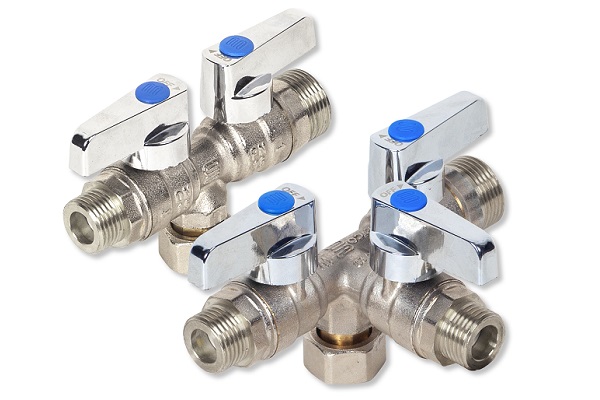 Zetco has continued its tradition of product innovation, releasing the new WaterMarked Mainfold valves.
For use under the kitchen or laundry sink, a loose nut connects to the 19BP outlet and then isolates each connected line individually. Once the Manifold is installed, a dishwasher, sink, water filter or washing machine can be independently connected or disconnected at any time without the need to turn off the mains or everything else connected to the outlet.
The Manifold eliminates the need to join multiple tees and stops with thread tape, reducing potential leakage points, saving on installation and taking up less space under the sink.
It's available in both two-way and three-way options with 15mm and 20mm outlet connections.
The designs include:
Zetco's patented protection (2019283939)
Forged dezincification resistant brass body and adaptors
Chrome plated manifold and levers
Blow-out proof stem to prevent leakage
Integral non-return check valves with flow regulators to prevent reverse flow, ensuring ideal working conditions for the appliances
Temperature range: -10°C to 90°C
pressure: 1600 kPa
What distinguishes Zetco from its competitors, is being the only valve distributor still sourcing 100% of its brass and bronze products from Italy. Zetco is a national valve distributor, specialising in high-quality ball valves, gate valves, globe valves and check valves for all types of plumbing, gas, HVAC, civil, OEM, mining and industrial applications.