ATG introduces the hybrid glove, MaxiDex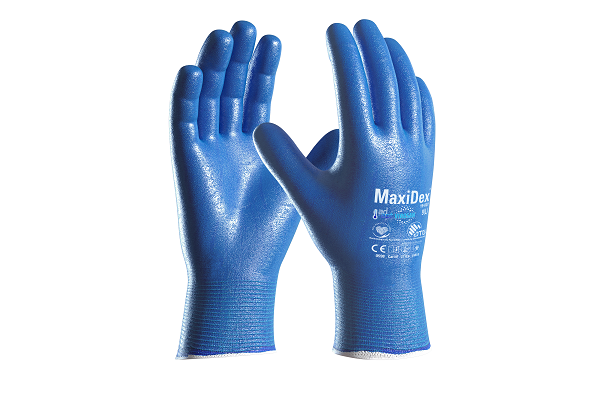 ATG Intelligent Glove Solutions has released the world's first hybrid glove, MaxiDex, combining the best of mechanical handling gloves and the best of disposable gloves, taking comfort to a new level.
MaxiDex is certified to EN ISO 374-5 VIRUS and incorporates a virucidal, ViroSan, within the coating which not only protects worker's hands but also their integral health. ViroSan prevents the spread of viruses that may deposit on the glove surface and has been successfully tested against NL63, the human strain of COVID.
With all-day use in mind, MaxiDex includes AD-APT cooling technology to keep your hands cool, dry and productive. Additionally, the gloves are touchscreen-compatible, allowing workers to conduct daily tasks without the need to remove their gloves during the course of their work and are ultra-thin ensuring maximum comfort and dexterity.
MaxiDex can be laundered up to three times at 40°C, providing a longer usable life of the glove which in turn, reduces waste and saves money.
The gloves are suitable for multiple applications and can be purposed for a variety of functions including assembly works, laboratories, janitorial, hospitals and hospitality, mechanical works, warehousing, horticulture and aged care.