World-First Construction Doctorate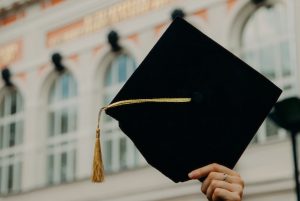 Experienced construction professionals in NSW now have the chance to apply their skills to a world-first Construction Industry Doctorate Program (CIDP) that will focus on solving problems to lift performance and embed improved practices in the residential apartment market.
NSW Building Commissioner David Chandler OAM said the CIDP would support the Construct NSW reform and provide industry-wide solutions-focused research which have short to medium term benefits.
"Since its inception in 2019, the Office of the Building Commissioner (OBC) has driven the need to raise standards and meet increased regulatory compliance," Mr Chandler said.
"A large part of the continuing transformation will be changing the attitudes and practices of construction industry professionals through ongoing education.
"The OBC has teamed up with the University of Technology Sydney (UTS), Western Sydney University and University of Wollongong to develop a vocational PhD program intended to meet the needs of industry by matching practical experience with NSW's world-class research expertise, facilities and resources.
"We've identified 12 priority topics that will be explored in the program, including product traceability, contracts and project governance, digitisation, certification and assurance and embodied carbon.
"The aim is to refresh existing knowledge on these topics but also delve into new areas that produce ideas and expertise for the future."
The CIDP was initially conceived by Mr Chandler and UTS Professor of Construction Management Martin Loosemore and is also being positively embraced by other universities in NSW.
Professor Loosemore said the initiative has the potential to challenge old institutional models, practices and norms and transform traditional ways of thinking.
"The CIDP is world first," Professor Loosemore said.
"It is a unique 'action-research PhD program' which has been collaboratively designed to directly support Australia's leading construction industry reform program.
"It is about helping to create career expertise among future leaders and innovators of our industry. The CIDP will help bridge traditional barriers between academia and industry by ensuring that university research advances industry practice and has a real-world impact – both immediately and in the future.
"We know collaboration is the key to solving the increasingly complex and wicked problems we face to transform the built environment industry into a modern, reliable, trustworthy, technologically enabled, sustainable and socially responsible sector which is attractive to the very brightest minds."
Applications for the CIDP open 15 December 2021.
A minimum period of 10 years' industry experience is required to apply to the CIDP in construction, engineering, design, law manufacturing, business, or technology.
For more information go to: https://www.uts.edu.au/study/design-architecture-and-building/about-design-architecture-and-building/featured-courses/construction-industry-doctorate-program-cidp