Victorian Plumber Penalised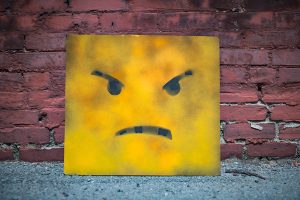 A Victorian plumber has been penalised more than $3,000 for performing plumbing work that posed a risk to the structure of the building.
Brett Bowyer faced a Plumbing Disciplinary Inquiry hearing, where he was penalised $3,194.41, including legal costs.
The inquiry found that between April to June 2019, Mr Bowyer carried out plumbing work in Forest Hill, 18km east of Melbourne, that did not comply with the Building Act 1993 and Plumbing Regulations 2018.
The VBA's Executive Director of Regulatory Operations David Brockman said that Mr Bowyer performed inadequate stormwater roofing and signed a compliance certificate with a false declaration.
"The workmanship displayed in this matter was not up to the standards we expect from practitioners operating in Victoria," he said.
"In addition to the issues with Mr Bowyer's roofing work, he signed and lodged a compliance certificate when he either knew, or should have known, it contained a misstatement of fact."
A compliance certificate is issued by a licensed plumber to certify the work they carry out complies with the relevant plumbing standards, codes and regulations.
The Inquiry found that Mr Bowyer breached the Act by not ensuring that the roof plumbing work was compliant.
This meant that when it rained the water in the gutter was not able to travel through the pipes properly.
This had the potential to cause flooding of the property in the event of storms, which over time could lead to mould and damage to the building, putting the occupants at risk.
Other issues included that the various sections of plumbing on the roof were not adequately fastened and sealed, and Mr Bowyer did not ensure that all joints were watertight on completion of the installation, amongst other errors.
The Plumbing Regulations 2018 relevantly state that a registered plumber or licensed plumber under the Act must carry out plumbing work in a good and workmanlike manner, with a level of practice which is competent and in compliance with the relevant standards.
Victorians wanting to engage a builder or plumber can visit vba.vic.gov.au/find to find a licenced or registered practitioner.
The VBA has an online consumer resource portal with information for anyone who is experiencing issues with builders or plumbers.