Victorian Building Authority to host carbon monoxide testing seminars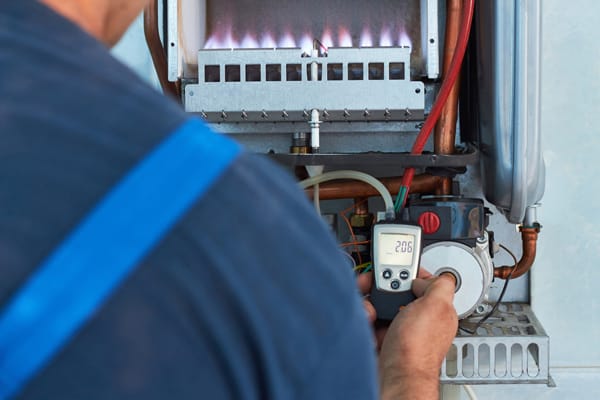 A statewide program to enhance the skills of plumbers who install and service gas heaters, ensuring households are not at risk from carbon monoxide poisoning will be conducted across Victoria during August.
The Victorian Building Authority, along with Energy Safe Victoria and Master Plumbers, will host a series of training sessions providing expert advice to registered and licensed gasfitters and Type A servicing plumbers on the latest techniques to accurately test for carbon monoxide (CO) spillage and identify negative pressure situations.
Victorian Building Authority chief executive Sue Eddy says the VBA was pleased to be working with Energy Safe Victoria and Master Plumbers to deliver these training sessions across the state.
"This roadshow is the largest plumbing training program ever undertaken by the VBA.," Sue says.
"We invite all 21,000 plumbers registered or licensed in gasfitting and Type A servicing to take this opportunity to enhance their training, build on their confidence and protect the safety of Victorians."
Effective testing and maintenance of gas appliances is an important way of managing risks related to carbon monoxide spillage and other factors that might impact their safe operation. All gas heaters have the potential to spill or leak deadly carbon monoxide. This includes central heating units, space heaters, wall furnaces and decorative log fires.
These safety precautions are particularly important as Victorian homes change and become better weather sealed and more energy efficient. The VBA and ESV recommend that all gas water heaters, space heaters and central heaters are serviced at least every two years by a registered or licensed gasfitter or a Type A serving plumber.
Training seminars will be held in Bairnsdale, Wodonga, Shepparton, Traralgon, Mildura, Bendigo, Ballarat, Horsham, Warrnambool, Geelong and Melbourne at no cost to practitioners.
As part of the ongoing training for all Victorian gasfitters and Type A servicing plumbers, the VBA along with ESV and Master Plumbers will soon release a short instructional video on negative air pressure and carbon monoxide spillage, as part of its new Carbon Monoxide Safety Program. The video provides a step-by-step guide to conducting a carbon monoxide spillage test, demonstrates how to recognise and combat negative air pressure, and provides safety tips for practitioners who carry out these important tests.
The training seminar dates are as follows:
Bairnsdale: Monday, 6 August – Bairnsdale Sporting and Recreation Club, 117 Great Alpine
Road, Lucknow. (5pm-7pm).
Wodonga: Tuesday, 7 August – The Cube, 118 Hovell Street, Wodonga. (5pm-7pm).
Shepparton: Wednesday, 8 August – Riverlinks, 70 Welsford Street, Shepparton. (5pm-7pm).
Traralgon: Thursday, 9 August – LaTrobe Performing Arts Centre, Grey Street, Traralgon. (5pm-7pm)
Mildura: Monday, 13 August – Quality Hotel Mildura, 129-137 Seventh Street, Mildura. (5pm-7pm)
Bendigo: Tuesday, 14 August – All Seasons Hotel, 171 – 183 McIvor Road, Bendigo. (5pm-7pm)
Ballarat: Wednesday, 15 August – Ballarat Mechanics Institute, 117 Sturt Street, Ballarat. (5pm-7pm)
Horsham: Monday, 20 August – Horsham Town Hall, 71 Pynsent Street, Horsham. (5pm-7pm)
Warrnambool: Tuesday, 21 August – The Lighthouse Theatre, 185 Timor Street, Warrnambool. (5pm-7pm)
Geelong: Wednesday, 22 August – GPAC – Drama Theatre/The Playhouse, 50 Little Malop Street, Geelong (5pm -7pm)
Melbourne: Monday, 27 August and Tuesday 28 August: Exhibition Centre, Clarendon Auditorium, 1 Convention Centre Place, South Wharf – 4 sessions per day. Sessions at 7am-9am; 10.30am-12.30pm; 2pm-4pm; 5pm- 7pm.