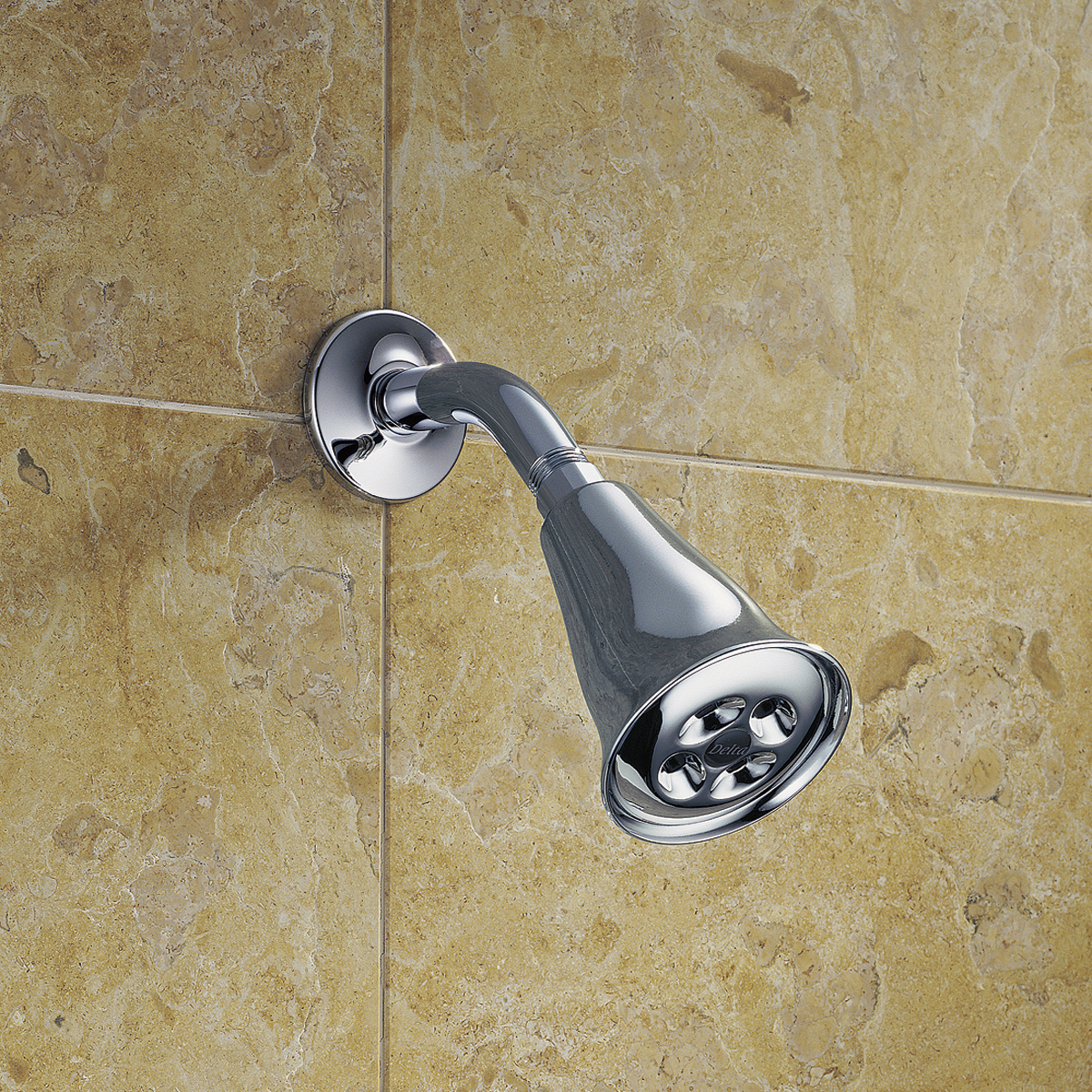 The Delta Faucet Company in Indianapolis has launched a water-efficient shower head that is aimed at the hospitality industry but can be used by anyone who is conservation minded.
According to senior product development manager Paul Patton the new product features H2Okinetic Technology™ and uses only 1.6 gallons per minute (gpm) as opposed to the standard 2.5gpm, while offering a comfortable shower experience.
"This technology manages the water droplet size and velocity, spray coverage and thermal dynamics to deliver the feeling of a standard shower head but at a lower flow," Patton says.
"While standard showers deliver 2.5gpm with a water pressure of 80 pounds per square inch (psi), Delta's new water-efficient shower head delivers 1.6gpm at 80psi, which translates to 36% water savings.
"The H2Okinetic technology provides larger droplets that maintain a more uniform temperature as they travel away from the shower head. These larger droplets deliver more water coverage at a higher velocity for a massaging shower experience."