The circular economy and our future
CEO of Australia's Supply Chain Sustainability School Hayley Jarrick chats all things circular economy and what it means for our future.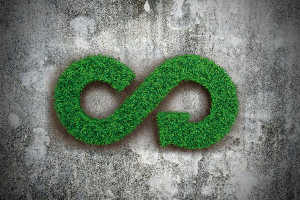 The concept and principles of a circular economy are not new. It doesn't require radical innovation or the transition to never before used behaviours. On the contrary, for the most part it is reverting away from a 'throwaway' culture.
If you're not in the habit of throwing away or burning your hard-earned cash, then it shouldn't take much effort to visualise a world where we don't throw away any of our resources.
What is the 'circular economy'?
The circular economy is a term that describes a system where the maximum value is extracted from a raw material or natural resource before it's discarded.
It seeks to reduce the impacts of production and consumption, and pushes embodied impacts around many 'use' cycles before end of life disposal. There is a lot of jargon associated with the circular economy.
You may have heard of life cycle analysis, resource extraction, waste avoidance, embodied impact reduction, production resource efficiency, remanufacturing, use efficiency, waste reduction, durability, resilience, reusability, repairability, upcycling, recycling, downcycling, recyclability, resource recovery, waste treatment, diversion from landfill, and end of life disposal. There are others too.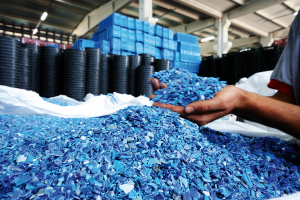 Australia's first National Waste Policy was published in 2009 and updated in 2018. The National Waste Policy provides a national framework for waste and resource recovery in Australia. It outlines roles and responsibilities for collective action by businesses, governments, communities and individuals.
This policy acknowledges that Australians recycle 37 million tonnes each year and have increased our recycling rate from 7% in 1996 to 58% in 2016/17. But we also send 67 million tonnes of potential resources to landfill. We can do better.
The circular economy is generating positive economic value for Australia. Circular resource management services are a $12.6 billion per annum industry, circular resource related activities contribute $6.9 billion per annum, recovered material sales are $2.9 billion per annum and every 10,000 tonnes of circular resources recycled creates 9.2 jobs. Doesn't sound like 'waste' does it?
What we now call 'waste' needs to be redefined in everyday conversation from 'materials we no longer want' to 'resources we have failed to recover and circulate for economic profit'.
Why have our exports slowed?
China does not need to import low grade recycled plastic, fibre, paper, glass or tyre resources when it can recover less contaminated resources elsewhere. At the beginning of 2018, China began to enforce restrictions on the importation of recycled materials under its National Sword policy and closed its doors to low-grade waste from countries such as Australia.
As Australian Materials Recovery Facilities (MRFs) were unable to economically meet the 0.5 per cent contamination thresholds, exports to China effectively stopped.
If Malaysia, Vietnam and Thailand enacted similar recycled content contamination rate reductions on imports, Australia would need to find substitute domestic or export markets for approximately 1.29 million tonnes (or $530 million) of contaminated recycled materials each year.
Is there hope?
What would it look like if Australia valued our recyclable resources?
In August 2019 COAG committed to building Australia's capacity to generate high value recycled commodities and associated demand. The Australian Government is advocating to use its buying power to boost demand by proposing procurement budget quotas for recycled materials on public projects.
The Australian Council of Recycling (ACOR) has advocated that current plastic stockpiles could be completely utilised in a single project, within the 27km of Snowy Hydro project roadways.
Australia can use circular resources domestically. In Australia metals (steel and aluminium) and fibre (paper and cardboard) have enough economic value to recycle themselves; that is the value of recycled metal and fibre is greater than the costs of collecting and processing it.
This shows that with the right investment in plastic, glass and fibre recycling facilities infrastructure similar results are possible. It's probably more optimistic than 'possible'. In fact 54% of survey respondents for a recent Waste and Recycling Expo whitepaper were confident that new recycling technology would transform the sector over the next 1-3 years.
One barrier to doing better is economic. Right now, some people in local councils prefer to push the cost of dealing with today's waste into the future by abandoning recycling schemes and sending resources that could be recycled to landfill in order to save money now.
We can make significant inroads in kerbside recycling if we can improve the economics of the industry. The contamination rate of Australia's kerbside recycling averages between 6-10% and Planet Ark found that 94% of Australians make at least one recycling mistake. Something as simple as creating uniform recycling rules would enable Materials Recovery Facilities to improve efficiency and reduce contamination rates caused by unintentional kerbside recycling errors.
It stands to reason we need to improve our circular resource recovery education domestically and commercially. As the CEO of Australia's Supply Chain Sustainability School, I am most hopeful that this goal can be achieved by expanding our free educational resources and activities.