Tackling Mould in Flood-Affected Regions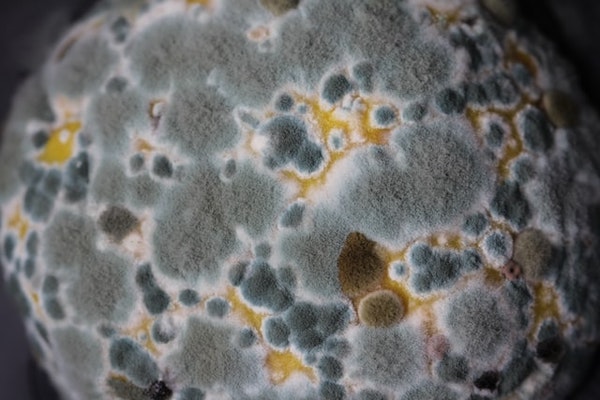 This year's flood catastrophe has seen more than 60,000 claims lodged across QLD and NSW, totalling an estimated $900 million. Now, the focus turns to the clean-up of water affected homes, buildings, and furnishings with specialist treatments needed to address the short and long-term prevention of mould and bacteria.
Unique technology developed in Australia by Aeris Environmental is leading the way – with TGA approved products providing hospital-grade disinfection and mould remediation for hard and soft surfaces.
Floodwaters can contain waste, poisons, human and livestock waste and other contaminants that may be harmful to health. Once floodwaters recede these contaminants can remain, leading to the potential for mould growth.
Mould spores grow on damp surfaces and can thrive in moist and humid conditions. In the right conditions, mould can develop within 24 hours and continue to appear and grow for several weeks unless surfaces are quickly and effectively dried, then cleaned and treated.
Air Quality Applied Scientist at Aeris Environmental, Shani Troubady specialises in mould and Heating, Ventilation and Air Conditioning (HVAC) remediation projects for commercial and residential properties, medical facilities, and construction sites nationally. She says that immediate, safe action should be taken to prevent post-flood mould.
"Most fungi can start growing on surfaces with wood moisture content of 16% and above. Often, dry tolerant moulds are the first to grow in the early stages of water damage. These xerophilic (dry tolerant) moulds include species of Aspergillus and Penicillium, which may be mycotoxic to occupants."
"All mould can be treated. However, it is the mould that we can't see which could present significant health risks as a result of long-term exposure. Microbial air samples and/or surfaces samples can be used to measure indoor environmental conditions and detect the presence of mould and bacteria which may be hidden, such as within wall and ceiling cavities. Once detected, it is critical that any elevated mould concentrations be effectively reduced using professional remediation techniques and wearing personal protective equipment such as gloves, masks and clothing protection to remove discolouration and all surfaces treated to ensure no ongoing bacterial and fungal regrowth."
Aeris Environmental's flood remediation solutions will clean, disinfect and prevent long-term mould growth on surfaces and soft furnishings.
Aeris Active is a 3-in-1 virus, bacteria and mould treatment that provides 30-day antibacterial protection. A powerful single step product, it is ideal for the initial "make-safe" clean and disinfect, and is very efficient to clean and disinfect vertical surfaces. The solution removes surface discolouration caused by mould and mildew and leaves behind an invisible protective film for extended protection against recolonisation. Aeris Active is effective in mitigating Category 2 and Category 3 water damage. Water restoration technicians are expected to clean all restorable hard surfaces with an antimicrobial product in all Category 3 situations.
For general purpose use, the two step AerisGuard Bioactive Surface Cleaner, followed by AerisGuard Bioactive Surface Treatment is used for treating walls, floors, ceilings, and surfaces including in air ventilation systems and cold storage rooms, to prevent the growth of bacteria and mould for up to 12 months.
To overcome the long-term effects of water damage, Aerishield is a natural mould and odour control for salvageable carpets and soft furnishings. This product is particularly useful in Category 1 and 2 situations where soft furnishings are restorable. As a preventative, it can effectively keep mould and odour at bay for up to 12 months by starving mould and mildew of the resources it needs to grow.
Remediation specialist, Lizann Vailasi from MainFix Pty Ltd says that Category 3 and Class 3flood and storm damage conditions require urgent mitigation to reduce the initial health risks to workers and the community following clean-up activities such as removal of dirt, debris and organic matter.
"Many of the homes and properties in flood affected regions have been exposed to significant contamination and water damage. The make-safe first step is to use TGA approved solutions that offer hospital grade disinfection and cleaning. Really, these should incorporate hydrogen peroxide as a bacterial killing agent which can be found in products such as Aeris Active," Ms Vailasi said.
"Salvageable carpets and soft furnishings such as lounge chairs will require ongoing treatment for protection against mould and odour. Specialist products that offer long-term protection will help control mould and bacteria growth as the flood recovery continues."
While air conditioning systems may be inundated with water during heavy rain and floods, ventilation and air quality in indoor spaces is often overlooked during the remediation process. Aeris Environmental's HVAC range of products effectively address contamination of HVAC systems including the coils, filters and ducting and can be applied by a HVAC professional.
Tips for eliminating and preventing mould after water damage:
Where possible increase ventilation to dry out indoor spaces.
Clean water damaged areas and furnishings with proven solutions that kill mould and bacteria on contact and provide lasting protection.
Identify where mould may be present, including ceiling cavities and walls – visible signs on surfaces or the presence of a musty or earthy smell.
Wearing protection clothing, apply TGA approved mould fighting solutions, such as Aeris Active, to the surface or seek advice from remediation specialists.
Leave mould fighting solutions wet on the surface for one to 15 minutes. Check the product packaging or the Instructions for Use (IFU) for the time required for individual products.
Include mould remediation as part of ongoing cleaning and disinfection practices after floods or heavy rain. Even after successful water damage restoration/remediation jobs, it is pertinent to keep indoor surfaces clean and air temperatures/relative humidity within standards.
For more information, visit www.aeris.com.au/flood-remediation-solution