Stopping the spread of disease-causing pathogens in drain pipes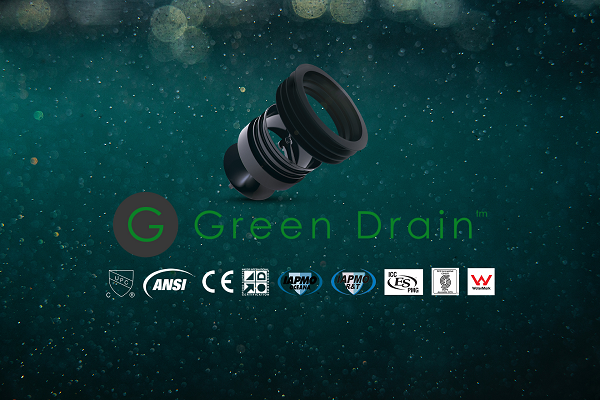 A brand-new study from the Centre for Disease Control and Prevention notes COVID-19's resilient survival on surfaces and in human waste, suggests that "measures to prevent aerosolisation from plumbing, as might have occurred [during the 2003 SARS outbreak in Hong Kong], might need to be implemented."
A possible solution has been presented: a Green Drain, a silicon one-way valve that can be installed into a drain in seconds and allows water to flow through while stopping debris which may be hosting contagious disease-causing pathogens, toxic sewer gases, radon, odors, insects and stops minor flooding from backed-up plumbing.
There are two ways to stop the spread of dangerous pathogens in drains: attempt to kill them along the drain path or block the pathway before pathogens rise through the drain.
What the Green Drain aims to do is use silicone skirt technology to prevent bacteria, viruses and insects inside the piping.
While social distancing, washing hands and self-isolating can be a the most effective way at stopping the spread of COVID-19 and other dangerous pathogens, the Green Drain can help stop the spread before it gets to human contact and halt it at the drain.