Steibel Eltron building at Monash Uni achieves passive house certification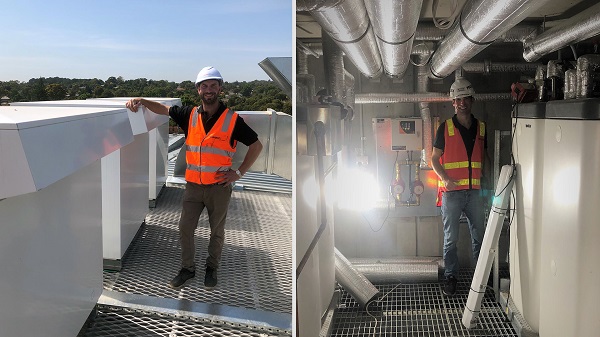 The first large-scale building in the southern hemisphere was built this year at Monash University, Victoria with the help of green energy company Steibel Eltron. The new student residency building has been awarded with passive house certification.
The residency is not only energy efficient, but three times as efficient as the halls at the university already. The cross-laminated timber construction by Multiplex reduces the carbon concentration by half compared to conventional concrete constructions.
One-hundred percent of the energy used by the residency is renewable including wind energy from the wind farm, Murra Warra and solar energy from the 60kWp rooftop solar panels.
Steibel Eltron supplied and commissioned three WPL23E three-phase air-sourced hyrdonic heat pumps for hot water. Its natural energy production is accompanied by a vapor injection technology which guarantees high efficiency.
"Stiebel Eltron is extremely proud to have been involved in the design, planning and supply of our award winning, highly efficient WPL heat pumps to the Monash University Student accommodation project," Stiebel Eltron managing director Andrew Whitney says.
"The passive house certification achieved on the project is a testament to the forward thinking, progressive minds of all involved in the project, and we commend Monash and Multiplex for their commitment to the environment and for creating a showpiece for present and future students to enjoy and learn from during their time at the University."