Solahart Wins Customer Satisfaction Award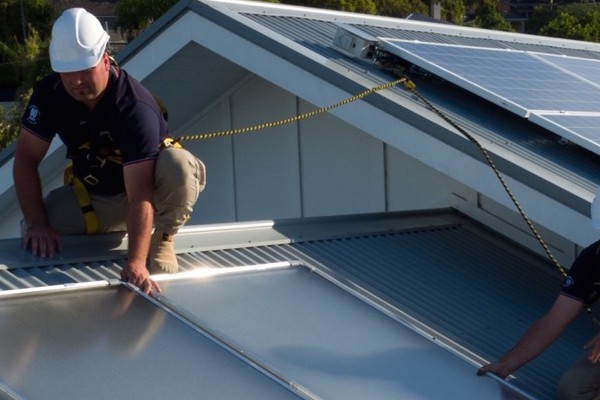 Australia's solar pioneer, Solahart has taken home Canstar Blue 'Customer Satisfaction Award' for the second year running.
Australia's original solar brand, Solahart, has been named number one in the 'Hot Water Systems' category for 2020 by comparison site Canstar Blue, for overall customer satisfaction for the second year running.
Each year, Australia's trusted comparison site, Canstar Blue asks Australians about their experiences with purchased products and services. These shoppers then rank their satisfaction level with their brand of choice, on a sliding scale from one to 10.
In the 'Hot Water Systems' category, Solahart, outperformed competitors, achieving five stars across all categories, including 'Overall Satisfaction', 'Effectiveness', 'Reliability', 'Value for Money', 'Quietness while Operating', and 'Ease of Use'.
For over 65 years, Solahart has been Australia's solar pioneer, installing more than one million solar water heaters in over 70 countries worldwide, and over 600,000 solar power panels in Australia alone. This award is a wonderful recognition of a brand which Australians have come to know and trust.
"To take home this award two years running is a true testament to Solahart's dedication to go above and beyond to help Australians build a smart energy future," said Stephen Cranch, General Manager of Solahart.
In addition to a five-star ranking in customer satisfaction, Solahart continues to innovate as a business, bringing the nation a comprehensive range of innovative and adaptive smart solar products. Their range includes solar water heaters, solar power and battery storage systems, heat pumps, and Australia's first solar-smart electric water heater, Solahart PowerStore®.
"Our innovative product range helps customers capture and store more energy from the abundant Australian sunshine, save on their energy bills, actively contribute to a more sustainable future and help stabilise the grid," concludes Stephen.