Rheem Australia plumber grants are back in 2020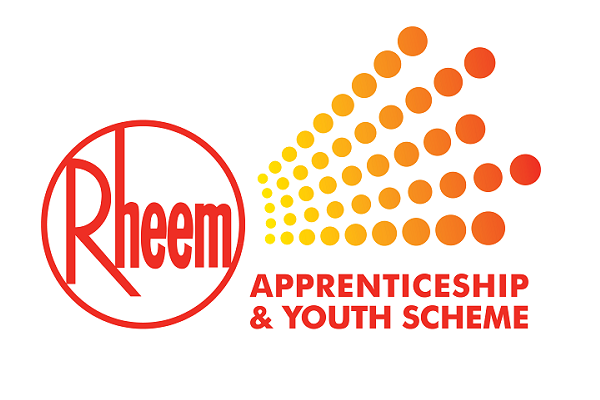 Rheem Australia is encouraging Australian apprentice plumbers and gas fitters to apply for a share of the $30,000 in grants available from the company's scheme. Out of all applicants, 10 apprentice plumbers will be awarded a grant of $3,000 to support the progression of their study and help kickstart their career.
Now in its eighth year, the Rheem Apprentice Plumber Grants program was established to alleviate the financial strain felt by many apprentices in the industry.
"Since launching the Rheem Apprentice Plumber Grants program in 2012, we've awarded $240,000 in grants to apprentice plumbers around Australia," Rheem chief operating officer Chris Taylor says.
The benefits of the grant aren't just monetary, explains 2019 recipient Carl Marcic: "The conversations that occur between apprentices and their employer during the application process promotes an environment whereby strengths are identified, and constructive criticism becomes a welcome starting point to further improvement."
Grant recipients will receive $2,000 to assist with their TAFE/RTO fees and textbooks, and $1,000 to help newcomers build their all-important trade toolbox.
"Rheem is engaged with, and committed to, the plumbing community and our involvement doesn't stop with products and innovation. One of the most valuable ways we can support the future of our industry is by championing the education and training of Australia's next generation of plumbers," Chris adds.
"Following feedback from apprentices, plumbing teachers and employers, we've determined that the greatest financial hardships are associated with tuition and tools. The grant provides recipients with the opportunity to commit to further study, such as continuing the optional fourth year where apprentices can earn their tradesman license and dream of one day operating their own business."
An independent panel of industry experts will judge the select who will receive the 2020 Rheem Apprentice Plumber Grants.
"I urge every apprentice plumber to apply for a 2020 Rheem Apprentice Plumber Grant. We've streamlined the application process this year to make it easier to apply than ever before. Apprentices have nothing to lose and everything to gain," Chris concludes.