8 signs your family business should invest in a new website
First impressions count, and this is especially true online. As your business' virtual home on the internet, your  website helps potential customers discover your products, learn more about your family's story and values, and ultimately make the switch from visitor to customer.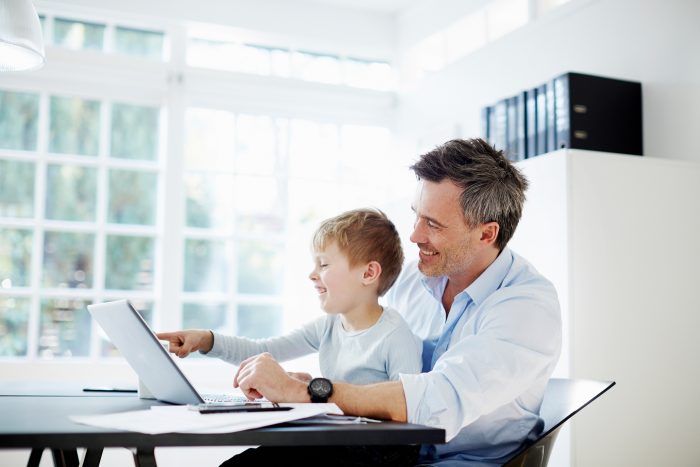 A lot of family businesses keep the same website for years, or even a decade. After all, it takes precious time and investment to update. However, having a modern website isn't just nice to have—it's a necessity. According to Roy Morgan, almost 10 million Aussies shop online each year. What's more, 82% of all smartphone users worldwide consult their phones before making a purchase online. The bottom line is: having a great website can help your family business stand out versus the competition, and find new customers in today's digital world.
So when do you need to give your website some much-needed TLC? Here are eight surefire signs that "create a website" should be at the top of your to-do list.
1. You haven't optimised it for mobile devices
Take out your phone, and open up your website. Is it hard to navigate? If you're struggling to get around your website, your customers will too.
Mobile traffic makes up almost 40% of all traffic online. If your website isn't optimised for smaller screens, potential customers may find it difficult to browse the contents—and they might even take their business elsewhere. One quick way to check out the mobile-friendliness of your site is to hop on Google's mobile-friendly test. If the results indicate it's not easy to use on a mobile device, it's definitely time for an upgrade.
2. It loads…eventually
Slow site speed isn't just annoying for users. It can also affect your search engine rankings, making it harder for customers to find you via Google. Today's customers are impatient, and skilled.io reports that a one second delay in loading times can result in 11% of customers dropping off the page.
While your site may load just fine on your computer, for new users it could be a different story.
Google Page Speed Insights is a free website speed test tool that you can use to analyse your site speed, to see how your site shapes up in the world of lightning-fast design.
3. You can't make simple changes by yourself
If you need to call a website developer or a tech-savvy relative to help you add a line of text on your website, chances are it needs an update. A modern website builder is easy to use and has drag-and-drop functions, so you don't need any coding know-how to update a picture or add new products and services. If updating your website equals an instant headache, consider investing in a more user-friendly content management system.
4. It looks outdated
This one's a bit tricky, because website design is subjective. However, if your website looks outdated, even to the untrained eye, it could affect your family's brand reputation with potential customers. Prospective customers are more likely to choose a business that has a clean, modern site that's easy to browse. Giving your website a new look can do wonders to bring your business into the digital age.
If in doubt, seek another opinion. Give your website URL to some relatives and family friends, and ask them for their honest first impressions. The way they browse your site and their feedback should say it all.
5. The industry standard has changed
When you're running a family business, there's a lot to juggle and you may have overlooked some fundamental transformations in your industry over the years. Look at your competitors: are they offering things you're not, such as online booking or online shopping? If yes, it's essential to update your website with these features to stay competitive in the long run.
6. Your website isn't secure
Cybersecurity is top-of-mind for many people these days. With the recent changes in Data Protection laws, it's vital to secure your customer data, as well as your business information. Investing in an SSL certificate helps protect your website users from information theft by encrypting data.
7. Modern plugins don't work
Plugins are tools that can help you achieve your website goals, whether it's adding a contact form on your site, optimising your pages for mobile or adding different types of content. Most of these can be easily added to modern website builders. If plugins aren't playing nicely with your current design, it's definitely worth considering an upgrade.
8. You're just not getting the calls you used to
Above all else, your website is there to provide customers with information and to drive new business. Optimising your website goes beyond just making it look nice (although that's important too!). Your website should be a lead machine, helping to land new customers and secure your family business for future generations. If you're not getting enquiries or calls from your website, now's the time to dig in and find out why.
We know when you're running a family business, you have a lot on your plate. That's why Yellow are here to help. With over 10,000 website's built for small Aussie businesses our team can create a website that showcases your products and just as importantly, gets you found online. Find out more about our website packages here.