Repelec releases the DEKM8 pipe fastening system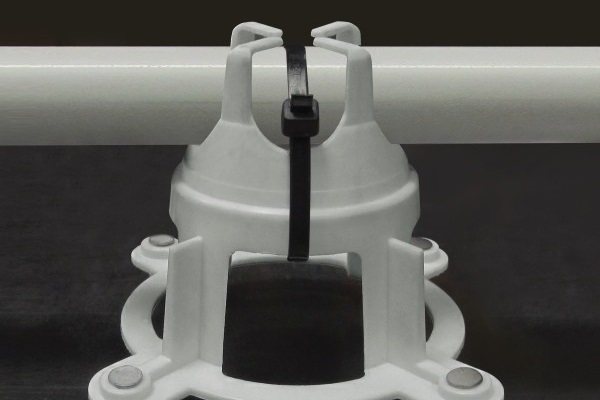 Repelec has released a new offering in its array of fastening products which are specifically made for the electrical and plumbing industry. The DEKM8 saves times and costs when a job requires pipework to be laid in concrete.
The DEKM8 is a concrete deck pipe fastening system designed to take the blood, sweat and tears out of securing conduits, junction boxes and plumbing pipes to formwork in anticipation of the concrete pour.
It's made up of two parts: the conduit stand which fixes the pipe securely in place at the desired angle while the J cage fits over the junction box protecting the fitting as well as locking it into position. The DEKM8 ensures that users never lose conduit during a concrete pour again.
Taking literally seconds to fasten in place, the DEKM8 is ideal for pre-stressed decks where there are little to no fastening points for pipes and fittings.