Reece Group Taps Infor to Accelerate Growth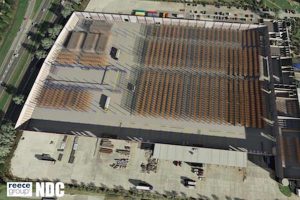 Infor, the industry cloud company, today announced that Reece Group, Australia's leading plumbing and bathroom supplies business, has chosen Infor Warehouse Management Systems (WMS) multi-tenant SaaS to further optimise its operations and grow its business internationally.
Reece Group chose Infor WMS MT SaaS to enable quicker system rollout at new sites, improve operations, labour efficiency and speed up turn-around times while managing demand peaks and volumes.
Reece Group Chief Supply Chain Officer Marius Vermeulen said: "The ability to manage distribution centre activities more holistically, improving time, labour and cost efficiency, is vital for its growth plans, both domestically and overseas.
"Reece Group currently supplies over 650 locations in Australia and New Zealand. We are designing our supply chain of the future with trusted partners and scalable technologies to ensure sustainable and efficient growth. A partner for over 20 years, Infor WMS fits the bill: it's easy to configure and use, and offers a next-generation solution to drive the future of our business and keep us one step ahead of our customers' needs".
Infor WMS is an advanced warehouse management system that delivers much higher speed and accuracy. With embedded labour management and 3D visual analysis to reduce complexity, it provides unprecedented visibility into inventory, orders, equipment, and people to empower organisations to enrich service levels and increase product velocity.
"Our business has grown over the last 100 years, and we are immensely proud of the supply chain network that has supported our growth throughout this time. Our people and customers are at the heart of what we do and our systems architecture is vital to ensure we're setting our business up for the future and freeing up our teams to focus on improvement initiatives utilising the new SaaS WMS," Vermeulen said.