Introducing the Blundstone #322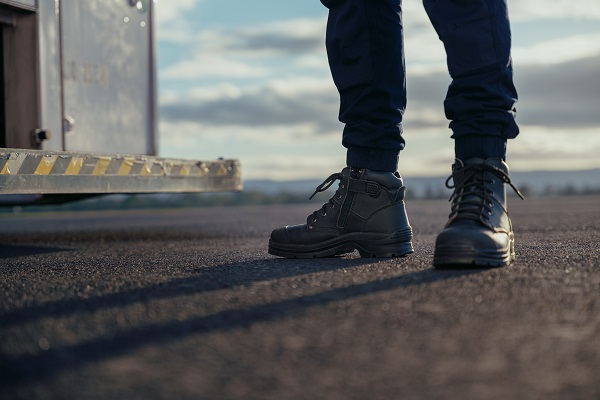 Blundstone has launched the #322—the first boot of its kind in the brand's safety range. It has an innovative microfibre upper—a non-leather material that provides optimum durability and water-resistance without compromising on style.
The microfibre upper means the boot is not susceptible to the general wear-and-tear associated with uppers made from leather, which is a natural fibre. The #322's high quality, anti-bacterial lining makes it the ideal uniform boot option for those workers who spend long days on their feet such as builders and tradespeople, security guards, emergency services, warehouse and fast-food retail staff.
The launch coincides with the lead up to the Christmas and New Year period, and is the perfect gift for those who need an entry-level work boot at an affordable price that's packed with safety, comfort and durability features.
"Blundstone has a long and proud history of delivering on the specific needs of our consumers. The #322 is the first of its kind for our range—a microfibre option that offers premium durability alongside our famed safety and comfort features. This is a uniform boot that will stand the test of time," Blundstone global work & safety range manager Adrian Blandford says.
It boasts features like a zip side safety boot—140mm height, high quality, anti-bacterial lining for long days on your feet, TPU outsole resistant to 140°C while also being slip, oil, acid and organic fat resistant. It's electrical hazard resistant, comes with SPX Max – XRD Technology in the heel strike zone for increased impact protection and comfort, steel toe cap and TPU toe guard on the upper for added durability and full heel breast with arch support for ladder and gantry safety.