Pollies fly the flag for suicide prevention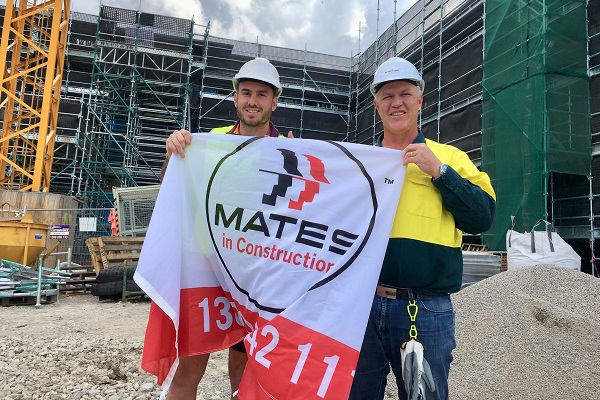 Running in conjunction with the annual R U OK? Day, MATES in Construction are taking part in the annual 'Fly the Flag Day' to raise awareness and help prevent suicide in an industry that is six-times more likely to see a worker lost to suicide than a workplace accident.
MATES have trained more than 180,000 workers as part of their program which develops life-saving skills to recognise when a co-worker may be doing it tough, and how to step in.
"Along with construction sites across the country, we have MP's and Senators from across the political spectrum joining us at Parliament House today to show their support for MATES and suicide prevention," MATES chief executive Chris Lockwood says.
"Factors such as job insecurity, high work demands, and financial stress combined with relationship breakdowns put workers in the construction industry at greater risk and MATES will continue to do all we can to prevent suicides in this and similar high risk industries.
190 Australians who work in construction take their own life which equates to one suicide every other day according to MATES.
"Each and every worker should have access to our program, which is an industry-led approach designed, researched and implemented specifically to address these serious issues in the construction sector," Chris says.
"We're also proud to have been able to partner with businesses and workers in the mining and energy sectors who face similar pressures in unique work environments to access the support they need.
"By training workers to recognise when their fellow mates need help and connecting them with the right services is how we can reduce suicides, encourage better mental health, and build more resilient workplaces," Chris finishes.