Plumbing engineers need training boost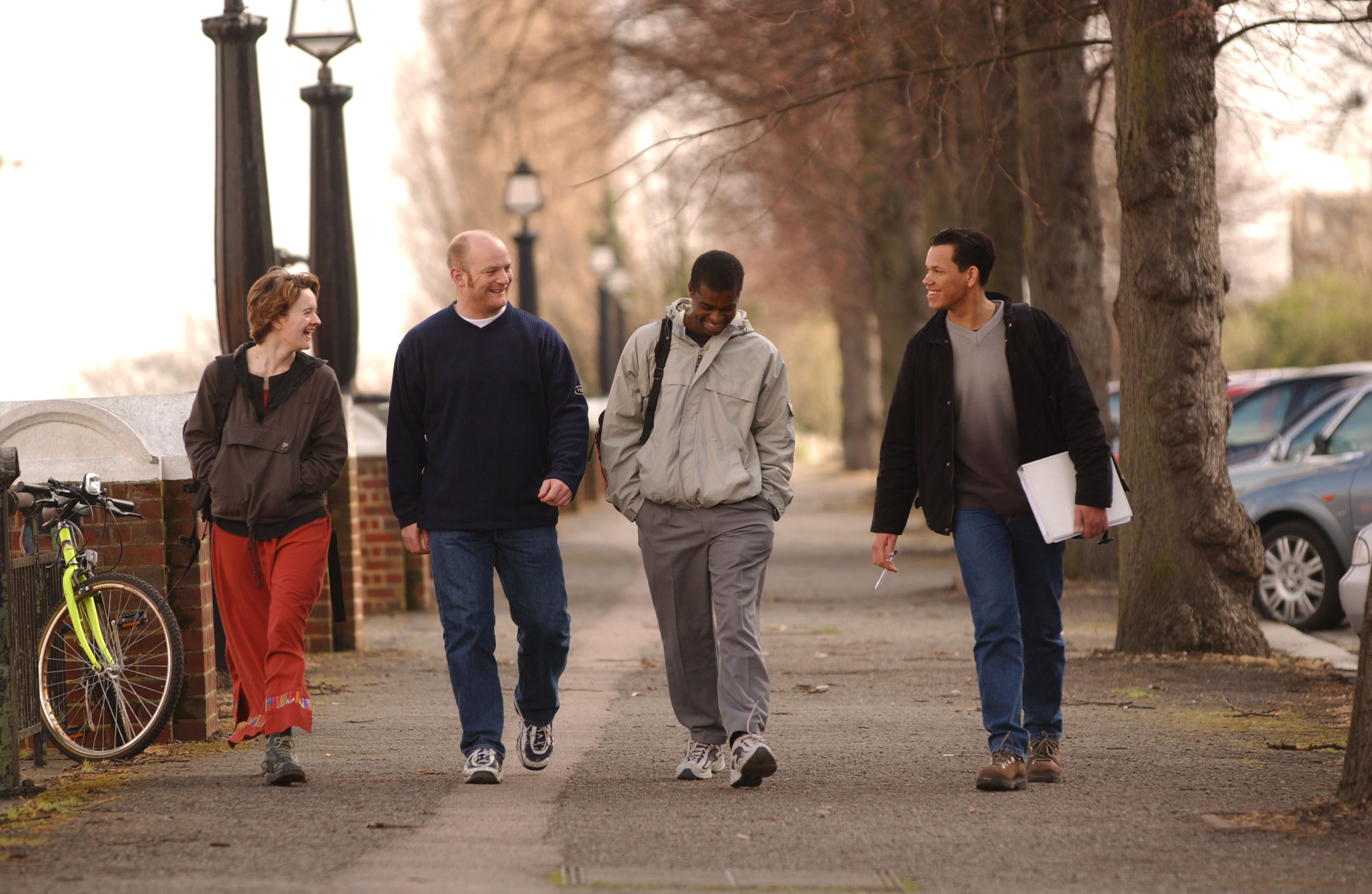 Plumbing engineering is becoming more important as attention is focused on safer work and living places, and as environment protection and water conservation get higher priority.
There are indications that the training of specialist plumbing engineers, although crucial, is lagging behind demand in many countries and in some cases is non-existent.
In this article we take a look at the training and qualifications of plumbing engineers, and the various pathways into the industry. In some instances this is via a trade background, and in others a professional degree may be required.
Another area of interest is the extent to which there is reciprocity of qualifications within and between countries, or at least whether a qualification goes some way to towards qualifying people who move to another country.
Education vice-president of the American Society of Plumbing Engineers (ASPE) Bill Hughes says plumbing engineering is treated as a sub-discipline of mechanical engineering, but it deserves to be a separate discipline.
"As part of efforts to advance the profession, ASPE is taking action to correct this situation. The Certified in Plumbing Engineering (CIPE) program has been improved and upgraded to the Certified in Plumbing Design (CPD) program, and there is a continuing education requirement for members to keep their certification.
"We do not have enough qualified and competent plumbing engineers, and for various reasons not enough young people are interested in entering the profession.
"ASPE is trying to get more young people involved, and one of the ways is through the CPD process. We are developing a two-level exam procedure and hope to have the program running next year. There is a need to be more involved at the college and university levels, and also to be part of middle school and high school employment programs."
Joe Scott, leader of plumbing design at the architectural and engineering firm Cannon Design, says there are several ways of entering the plumbing design field in the United States.
"In the past it was common for people to work their way from being a technician or draftsman into a plumbing design role if they had enough initiative. This trend is somewhat diminished but can still be found in some places.
"The industry is changing, and the design of plumbing systems can be more rigorous than in the past, so it is more common to find registered engineers in the field. With the development of building information modeling and other electronic tools, those designing the systems need to have a different skill set than before.
"It is imperative that the designer be able to use the tools and think about the entire building design (in three dimensions) and how that relates to all disciplines. Although it is possible for some people to make it without a degree, the skill level in the industry is increasing.
"In relation to reciprocity of qualifications, in my experience this does not exist between countries. Our company has offices in many countries and must have registered and licensed personnel in each location in accordance with local regulations and laws.
"In the US it can be difficult to get reciprocity in some States, and one would expect it to be more difficult in a different country. However, I am aware of emerging discussions on the possibility of reciprocity in other countries.
"Training and having the proper expertise in any profession is essential, and we should strive to train people better in all areas of the built environment. It is through proper training and the development of knowledge that we can all have a positive effect on the health, safety and welfare of the public – no matter who or where they are.
"Sustainability is becoming a larger issue throughout the world and has only begun to influence how the building industry will change in coming years. As with anything, the more we train people and educate them, the more we find we have much more to learn. This is a challenge that ASPE and other professional bodies are trying to deal with, not only in the US but also in other areas of the world.
"Finding qualified and competent people in the industry is getting much more difficult. We have several openings available and have not been able to fill them. Our firm is not alone, and I expect the situation will not improve for some time."
With the support of ASPE, the University of Wisconsin at Madison has established a Fluid Systems Engineering (FSE) undergraduate option in the Department of Civil Engineering.
Harold Olsen, who helped develop the course, says the main areas include piping selection and design of systems for domestic plumbing and process piping, together with discussion of all types of piping system components.
"The aim of the FSE option is to produce engineering graduates with knowledge in the fundamentals of thermo-dynamics, heat transfer and fluid dynamics, which in turn will open up a range of opportunities in areas such as consulting engineering, construction, research, teaching and manufacturing.
"There is a great demand in industry for people with skills provided by the FSE option, and our students will have the opportunity to gain valuable work experience through cooperation with members of the ASPE."
A shortage of qualified plumbing engineers has also been identified in the UK, and action is being taken to tackle the problem.
Geoff Marsh, former president of the Institute of Plumbing and Heating Engineering, has played a leading role in the quest for higher plumbing education and in highlighting the important links between good plumbing practice and public health. His efforts have ultimately led to the establishment of a course in public health engineering technology at the University of Greenwich at Medway.
"There is an urgent need around the world for higher-level training and qualifications in public health engineering, and the course is the only directly plumbing-related degree program in the UK. This initiative will help to set a benchmark and establish a cohesive career structure worthy of an essential engineering discipline."
Dr Stuart Ashenden, director of academic planning at the University of Greenwich at Medway, says the course is scheduled to begin in September 2007 and will provide a broad-based degree in engineering that includes specialist courses and projects focusing on the needs of the public health engineer.
"There is no doubt that public health engineering has become a global concern, and by establishing this course we have recognized the need across the UK for formal academic training in this area. Until now public health engineering was covered only partly in civil, mechanical and building services engineering.
"Our new three-year course will cover areas directly relating to public health, such as mains water supplies, hot and cold water services, above-ground sanitation, below-ground drainage and sewerage, fire protection systems, laboratory and hospital wastewater systems, and specialist water supplies. The efficient use of resources, sustainability and environmental impact are key elements in the program."
Skills Tech Australia, at the Yeronga campus of TAFE in Brisbane, provides a diploma of plumbing engineering hydraulic services, with a range of streams including project management, fire services design, environmentally sustainable design, building services design, gas systems design, mechanical services design, trade waste management, inspection and compliance, and credits towards civil engineering.
Course co-ordinator and principle teacher Neville Bullock says the diploma provides the skills needed to meet the future requirements of industry with a particular focus on using new technologies, dealing with issues of environmental sustainability and other contemporary products and practices.
"Plumbing engineers of the future must be capable of responding to a variety of environmental responsibilities including protection of water and management of stormwater and wastewater. They must also be able to contribute to building and environmental sustainability initiatives, including energy efficiency."
In Sydney, a meeting of national construction industry manufacturers and industry association representatives has unanimously endorsed the establishment of a national center for water education and research and development.
The center will offer training in seven optional career strands for a degree in services infrastructure majoring in engineering areas such as hydraulic services, fire service, irrigation, water and wastewater, town services, pumping distribution and storm water.
Taskforce principal Denis Armstrong of Armstrong Consulting Engineers says federal and State government funding will be sought, and the aim is to establish a partnership with a prominent university.
"Courses will provide for block release, distant learning and on-the-job training, and an objective is to ensure that every student is placed in an engineering cadetship with industry in Australia or overseas within months of enrolment.
"Female and international students will be encouraged to enrol, and candidates will graduate at the end of the degree course as experienced water engineers in their focused strand."
In Brazil, Professor Orestes Goncalves of the University of Sao Paulo says plumbing engineers are civil or mechanical engineers, and some have post-graduate qualifications such as a masters degree or a specialized qualification.
"The main subjects covered are cold and hot water supply systems, drainage and stormwater systems and fire protection systems. The focus is on various applications – residential, industrial and commercial. In the case of post-graduate and specialized courses there are no special entry requirements. The candidate must be a civil or mechanical engineer, and in some cases architects are accepted.
"These qualifications are accepted throughout Brazil and can be recognized internationally depending on agreement between institutions. For example, the University of Sao Paulo is involved in an international network of mutual recognition between universities, including some in European and Americas countries.
"However, an engineer who graduates in another country does not find immediate reciprocity in Brazil. Normally, an analysis of the original course is needed. After the analysis, acceptance is given with or without a proposal for attending some disciplines, depending on the case.
"In relation to the demand for qualified people, in the near future we shall face a lack of well-prepared and competent plumbing engineers in the market."
Walter van der Schee of the Dutch engineering consultancy Wolter & Dros in Amersfoort says there are no specific courses for plumbing engineers in the Netherlands.
"There are four levels of technical education (basic, middle, high and university), and plumbing engineering is taken up as part of other courses. For example, there are two special studies at high school level, with a duration of two years, that cover the whole field of plumbing installation including heating and air-conditioning.
"Most of the technicians are working in the field of general engineering, and only a few companies specialize in plumbing. Courses are mostly work-based, which means participants are also employed in engineering. To enter a course that includes plumbing engineering, completion of middle technical school is required."
Sudhakaran Nair, president of the Indian Plumbing Association, advises that plumbing supervisors and engineers in India are those with qualifications from other branches of engineering such as civil, mechanical or environmental.
"However, the formal training that these people might have in relation to plumbing engineering is very basic, and most of their knowledge is gained from practical work experience and the study of published codes and design guides. There are no formal educational or vocational courses in plumbing engineering offered in the country."