Plumbing company solves speeding fine disputes
Based in Birdwood, South Australia, Competitive Plumbing Services found that as the business grew, it was time for owner Shane Kramer to implement a GPS tracking solution to eliminate vehicle theft, improve time-sheet accuracy and increase fleet visibility.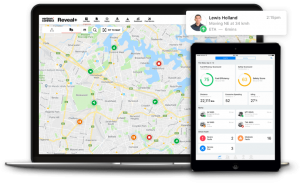 Shane is a licensed Master Plumber and gas fitter who prides himself on over 30 years of experience in the plumbing industry.
Verizon Connect allows Shane the ability to see his entire fleet on the live map whenever he wants. It also lets Shane confidently dispatch the closest driver to any new job that comes in.
"If I get a job that needs doing urgently, I can see who's closest and call them up and send them there," Shane says.
The GPS tracking solution recently helped Shane allocate multiple fines to the employee who was responsible for the speeding events.
Initially the employee tried to deny that he was the driver responsible for the fines. However, Shane was able to use Verizon Connect's Speeding Report to prove the employee was at fault. The journey replay feature also proved that he was the only employee driving the vehicle on the day the speeding incidents occurred.
Verizon Connect provides increased visibility and faster, more accurate dispatching from the live map, to time-sheets, security and even managing driver behaviour issues.