Standards Australia provides an overview of what to expect in 2020.
Helping support the water and waste services sector through effective and industry backed standards continues to be a top priority for Standards Australia. With a range of standards published at the end of last year and more heading to publication, work doesn't look to be slowing down as we begin the new year.
Flush of standards heading to publication
From test methods to technical updates, three differing documents are heading to publication across the sector.
AS 1172.4 Sanitary plumbing products, Part 4: Washbasins
This standard supersedes AS/NZS 1730:1996 washbasins and has been redesignated to become Part 4 of the AS 1172 series.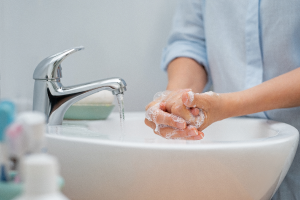 Washbasins are used daily in households, public restrooms and buildings across the country, meaning the correct use of materials and installation is key. This standard sets out requirements for the proper design and installation of washbasins to build the confidence of those using and purchasing them.
The standard will aim to provide manufacturers, importers, suppliers and users with a set of requirements around the materials, workmanship and finish of washbasins. Changes in the revision of the standard will likely include criteria to prevent basins overflowing and the addition of a wall safety load test for wall basins.
Technical changes are anticipated as follows:
a. Inclusion of requirements for non-vitreous ceramic washbasins;
b. Inclusion of product conformity requirements;
c. Inclusion of a load safety test for wall basins; and
d. Inclusion of overflow performance requirements for washbasins
AS 1172.5 Sanitary plumbing products, Part 5: Baths for ablutionary purposes
This standard aims to provide manufacturers, importers, suppliers and users with requirements for baths for ablutionary purposes, including built-in, inset, island and freestanding style.
The main changes in this revision will likely be the provision of performance requirements for baths with overflows and anticipated technical changes outlined below:
a. Inclusion of overflow performance requirements for baths;
b. Inclusion of revised flashing requirements for baths; and
c. Inclusion of product conformity
AS/NZS 2845.3 Water supply – Backflow prevention devices, Part 3: Field testing and maintenance of testable devices
Backflow prevention devices are an important tool in stopping the contamination of water. AS 2845.3 sets out the minimum requirements for field testing and the maintenance of backflow prevention devices in the field.
To ensure the integrity of these devices it is important they're to be properly maintained and tested. Having guidelines in place that assist professionals avoid backflow is an important part of protecting the community. The standard aims to build confidence of property owners across the country that water supplies are safe, and their backflow devices are working effectively.
It is important for those utilising the standard that field testing and maintenance work should comply with the applicable workplace health and safety legislation and the relevant regulatory authority's procedures.
Entering the new year with new guidelines
Two new standards were published at the close of the year, both AS 4631:2018 Amd 1 and AS/NZS 1462.29:2019 highlight the support and dedication from industry stakeholders and contributors.
AS 4631:2018 Amd 1 Semi-rigid connectors for gas
This standard was amended, with a main change being to the name which has updated from 'limited flexibility connectors for gas' to 'semi-rigid connectors for gas'. This change was made to align with international terminology and avoid confusion with other products.
The publication specifies the minimum safety and performance for semi-rigid connectors for use of a range of gases. The guidelines aim to ensure the satisfactory operation and prevent fire hazards, explosions and injury to persons or property.
AS/NZS 1462.29 :2019 Methods of test for plastic pipes and fittings, Method 29: Plastics piping and ducting systems – Determination of the long-term hydrostatic strength of thermoplastics materials in pipe form by extrapolation
Thermoplastic pipes have a range of industrial applications, including transportation of drinking water, natural gas and sewage. This standard provides a test method to specify the long-term hydrostatic strength of thermoplastic materials in pipe form by statistical extrapolation. Statistical extrapolation is a technique which aims to predict future data with information already known.
This standard is an identical adoption from ISO 9080:2012, with the test method applicable to all types of thermoplastics pipe at applicable temperatures.
2020 Vision
The differing standards published and on their way to publication proves the commitment of the industry and the important work being done by Standards Australia alongside the entire sector.
If you have any questions, an idea or want to know how we can help support your processes and practices, get in touch with our team at SEM@standards.org.au