Passive house actively green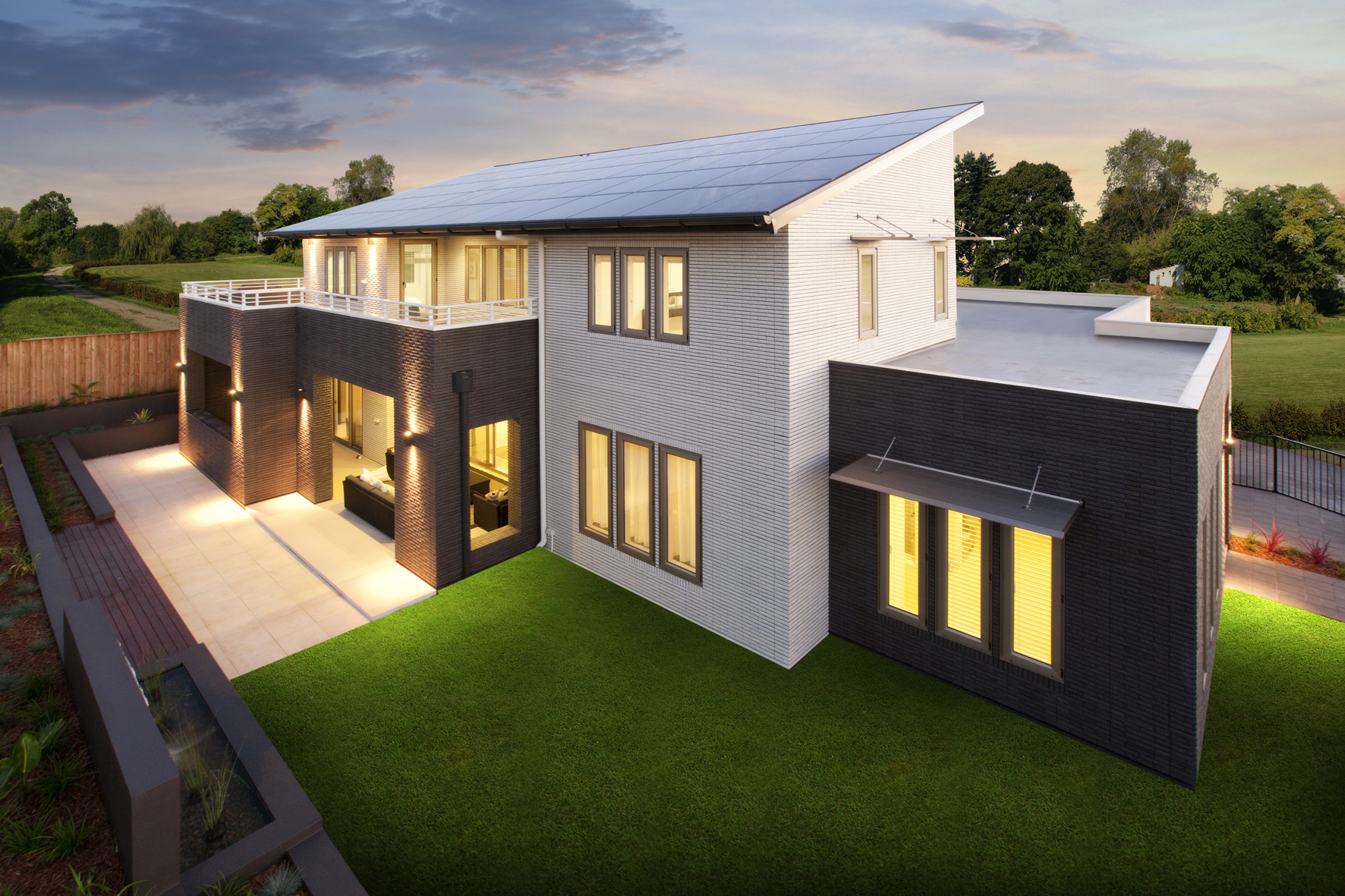 To support its entry in to the Australian housing sector, Ichijo Technological Homes selected a Passivhaus-certified unit supplied by Stiebel Eltron Australia (SEA) as the foundation for its heat recovery ventilation system, enabling it to build an energy efficient house that achieved over 8 stars in NatHERS rating.
Consumers are increasingly expecting improvements in energy efficiency—of electricity use, insulation, lighting, hot water—in their homes as part of the growing demand for environmentally sustainable development. Other factors to be considered include the sustainable life-cycle assessment of material used, and ensuring that indoor environmental quality standards meet occupant comfort demands. The aim of all these factors is to minimise demand on resources and energy consumption over the lifetime of a building.
Jason Kerr, NSW sales manager with SEA, says that to withstand the extremes of the Australian environment, the company has designed custom equipment, as well as adapted systems manufactured for European markets. "We have achieved success in the region by supplying an extensive range of products including award winning heat pumps, efficient water heaters and water filters that meet the demands of the local market."
Energy efficiency for the Australian environment
When Ichijo Technological Homes (Ichijo) decided to enter the Australian market in 2010 it knew that t effective heat recovery ventilation systems would be needed in order to achieve the goal of providing comfortable, healthy and energy efficient homes for Australian customers.
Ichijo has been building technologically smart, ecologically sustainable, and attractively designed homes for its customers for more than 35 years and builds more than 10,000 homes each year in Japan, the United States and now Australia.
Research by Ichijo staff indicated that Stiebel Eltron manufactured the appropriate technology that met the necessary criteria. Senior R&D managers of Ichijo visited Stiebel Eltron in Germany to see and acknowledge their quality controlled plants, seeing how the equipment could be incorporated into the designs.
Effective ventilation is a sustainability key
Stiebel Eltron's LWZ 270-plus is a central ventilation system designed to supply fresh air to medium-sized apartments and family homes with living areas of up to 290 square metres. Using a counter-current flow, it utilises thermal energy from air being extracted from a residence to heat up the incoming fresh air. The design of the unit allows up to 90% of the energy from the vented air to be recovered. The heat exchange system is equally effective in warmer climates where incoming air is cooled. "We are proud that earlier this year, the LWZ 270 was awarded a certificate by the Passivhaus Institut that described it as an 'excellent passive house suitable component'," Kerr says.
The Passive House (Passivhaus) building standard originated in Germany in 1988 and is a voluntary standard overseen worldwide by the Passivhaus Institut which was established in 1996. Passive House certified buildings are the most energy efficient buildings anywhere in the world. The standard measures how long it takes for a percentage of the volume of the air in a house to leak out once all doors and windows are closed. Sophisticated heat exchange ventilation systems, such as the LWZ range from Stiebel Eltron, can assist in achieving the best results.
The supplied equipment has a compact form-factor allowing it to be positioned unobtrusively anywhere around a property. The unit also incorporates an easy to change class G3 filter that cleans dust particles from the air. The ventilation unit can supply air at flow rates between 70 and 350 cubic metres per hour using easy to adjust and operate controls. According to SEA, the unit in the demonstration home is surprisingly quiet while achieving more than 90 per cent heat recovery. When the unit is set to Stage 2 operation—standard ventilation with an air exchange rate of 250 cubic metres per hour—its energy consumption is approximately 45 W/h.
Built for Wellbeing
Makito Endo, technical officer with Ichijo, states the design of every home built by the company includes a number of advanced features aimed at enhancing the wellbeing of the residents. "All the special equipment is kept discretely hidden so you don't notice it in the house," he says, "but you would notice how quiet the house is and appreciate how fresh the inside air is without opening any windows."
The quality of the air and the effectiveness of the filtration incorporated in the ventilation system has helped Ichijo's demonstration home in Sydney be approved by the National Asthma Council Australia's Sensitive Choice® program. The program's blue butterfly symbol recognises products and services that support asthma and allergy care. Products that carry the program's symbol may be better choices for people suffering the effects of respiratory disease.
The Ichijo Display Centre in Kellyville, Sydney has also achieved an 8.4-star rating for energy efficiency on the NatHERS rating scale. NatHERS (Nationwide House Energy Rating Scheme) uses computer simulations to assess the potential thermal comfort of Australian homes on a scale of zero to 10 stars. The more stars, the less likely the occupants need cooling or heating to stay comfortable. Ichijo's i-Smart 8.0+ product is designed to achieve 8-stars or higher on the NatHERS rating in the greater Sydney region. The new Ichijo Display Centre in Gledswood Hills is also planning to showcase their new i-Smart 7.0+ product that will pass 7-star NatHERS rating. This model will be competitive to brick-veneer homes but with higher energy efficiency and with the LWZ-270+ installed as a standard in order to maintain a healthy environment in a residence.
Savings now and in the future
A house built to the appropriate criteria can maintain a comfortable internal temperature with minimal energy inputs. "Passively" heating the home by making efficient use of the sun, internal heat sources and heat recovery means that the home only requires minimal use of conventional heating. Endo adds "It is possible that by incorporating a range of wall insulations, along with argon-filled double glazing for windows, savings of up to 60 per cent of heating and cooling load of a traditionally constructed 5-star building can be achieved."
The total energy consumption of a certified 'passive house' is a maximum of 120 kWh/(m²a) for heat, hot water and household electricity. As energy savings equals emissions reductions, the 'passive house' goal is a sustainable alternative to conventional construction. The money saved by purchasing smaller heating and cooling systems can be spent on improved windows, thicker insulation and a ventilation system.
Ichijo plans to expand its operations in Australia and will "continue to adapt its offering to meet the needs of the local market while making its ecologically sustainable solutions as affordable as practical" according to Endo. The i-Smart system by Ichijo meets the needs of its customers and the environment and continuously innovates to improve the manufacturing and construction of its homes. He concluded "Ichijo is very happy with the SEA unit and will be specifying the LWZ 270 unit as the standard heat recovery ventilation system for all its homes built in Australia."
SEA's Kerr concluded "We are looking forward to continue working with Ichijo to combine a range of systems to give homeowners cost-effective options to minimise energy consumption and environmental impact."