Open-Flued Gas Space Heaters : ESV Welcomes Government Decision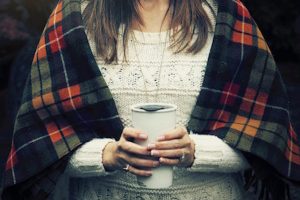 Energy Safe Victoria (ESV) has welcomed the Victorian Government's decision to phase out existing open-flued gas space heaters by fast tracking new Australian Standards to eliminate the potential for carbon monoxide poisoning.
The Government released a Regulatory Impact Statement (RIS) last December with 17 stakeholder submissions provided to the Department of Environment, Land, Water and Planning (DELWP) for consideration. This RIS was initially prompted by the carbon monoxide-related death of Greensborough woman Sonia Sofianopoulos in 2017.
ESV, Victoria's independent energy safety regulator, has also promoted carbon monoxide safety through its Be Sure campaign over the past three years, urging Victorians to have their open-flued gas space heaters serviced by a licensed plumber or gasfitter at least once every two years.
The new Australian Standards will include new testing and other requirements for heaters manufactured from 1 January 2022, to prevent dangerous carbon monoxide spillage from open-flued gas heaters affected by the negative pressure from the operation of exhaust fans where there is inadequate ventilation.
The Standards will require all new open-flued gas space heaters to be designed so that they will shut down within 15 minutes when subjected to a negative pressure environment and will require a gasfitter to address this by providing additional ventilation and manually resetting the appliance. They will also require that all open-flued Type 2 decorative effect gas appliances are tested for thermal efficiency.
Minister for Energy, Environment and Climate Change Lily D'Ambrosio and ESV will consider an outright ban on open-flued gas space heaters through appropriate regulatory action if there is evidence that the standards-based approach is not effectively implemented.
ESV Commissioner and Chairperson Marnie Williams said carbon monoxide poisoning was an extremely serious issue and while symptoms were often similar to the flu, exposure could result in death, as seen with the tragic cases of Ms Sofianopoulos and Mooroopna brothers Chase and Tyler Robinson in 2010.
Ms Williams welcomed the Victorian Government's decision but reminded those using existing open-flued gas space heaters to have their unit serviced at least every two years by a licenced plumber or gasfitter to prevent the odourless and colourless gas seeping into living spaces. She said ESV had been working closely with the DELWP throughout the RIS process.
"This is great news that once implemented will protect Victorians in the months, years and decades to come," Ms Williams said. "The introduction of these new Australian Standards will improve safety outcomes and reduce the risk of carbon monoxide poisoning to you and your family."
"We want people to be warm in their homes but those with open-flued gas space heaters need to ensure their installations are serviced by licensed plumbers and gasfitters at least every two years."
Ms Williams has urged all Victorians to contact ESV or its website for more information on carbon monoxide safety. ESV is the Victoria's independent safety regulator for electricity, gas and pipelines.
Details: esv.vic.gov.au/campaigns/carbon-monoxide.