New developments with FPAS
Several significant new developments have happened over the last six months with the Fire Protection Accreditation Scheme (FPAS).
Driven in particular by legislative requirements in New South Wales, the Fire Protection Accreditation Scheme (FPAS) has undergone several significant recent developments.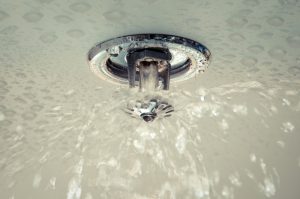 Extension for NSW Government recognition of FPAS
The NSW Government has extended the deadline for formal recognition of FPAS, following a request from Fire Protection Association Australia (FPA Australia), which operates the accreditation scheme.
The original January 2020 gazettal date has now been extended to 6 April 2020. The extension gives industry practitioners extra time to gain FPAS accreditation that identifies them as 'competent fire safety practitioners' (CFSPs), before such accreditation becomes mandatory for certain types of fire protection work in NSW.
After 6 April 2020, individuals holding FPAS Fire Safety Assessment (FSA) or Fire Systems Design (FSD) accreditation will be officially recognised as CFSPs under NSW legislation.
After this point, only CFSPs will be able to legally conduct the work covered by these two classes of accreditation, and individuals will only be able to become a CFSP by holding FPAS FSA or FSD accreditation, or accreditation under other future schemes recognised by the NSW Government.
"The extension is an opportunity for anyone doing fire safety assessment or fire systems design work in NSW to gain their FPAS accreditation before the new rules are implemented," said FPA Australia's Chris Wyborn, General Manager – Training, Accreditation and Bushfire Services.
"We encourage anyone doing this work to gain the right accreditation before 6 April 2020 to avoid any disruption to their business."
More than 900 individuals were applying for or have applied for FSA accreditation at the time of writing. More than 70 individuals currently hold FSD accreditation, while more than 50 additional individuals have committed to gaining it by signing up to the FSD Interim Register (more on that below).
Fire Systems Design (FSD)
Fire Systems Design – NSW Interim Register: FPA Australia has launched a new Interim Register for practitioners that currently conduct design work of fire sprinkler systems, fire hydrant and hose reel systems, and fire detection and alarm systems. Practitioners on the Interim Register must meet FPA Australia's minimum requirements for experience, insurance, professional conduct, and have committed to future FSD accreditation under FPAS.
This new Interim Register complements the existing Fire Systems Design – Accredited Practitioner Register, which lists individuals who hold the FPAS Fire Systems Design (FSD) class of accreditation.
FSD Restricted Levels: In response to industry feedback, two new restricted levels of FSD accreditation have been introduced. Sitting underneath unrestricted Level 3 (Advanced) accreditation, the two new levels are Level 2 (Intermediate) and Level 1 (Basic).
These restricted levels will soon be available for all three categories of FSD accreditation; fire sprinkler systems, fire hydrant and hose reel systems, and fire detection and alarm systems. The restricted levels are being introduced to better reflect industry work practices and align with existing job roles.
Fire Safety Assessment (FSA)
New Fire Safety Statement form: The NSW Government has released a new Fire Safety Statement (FSS) form. The new form (Version 3) will apply to all fire safety statements from 1 February 2020. Prior to that date the previous form (Version 2) applies. The new FSS form incorporates significant feedback from FPA Australia to make it easier to use.
More EFSM assessments available: The final set of Essential Fire Safety Measure (EFSM) online assessments were released in January. Applicants are now able to undertake assessments for all 36 EFSMs under the FSA class of accreditation through FPA Australia's online training platform.
Guide for FSA assessments: Don't forget there is a guide available to help FSA accreditation applicants with the assessment process. We encourage applicants to read this guide, and to take their time with their assessments.
Review of minimum experience requirements: FPA Australia is reviewing the minimum experience requirements that individuals need to satisfy in order to apply for FSA accreditation. The review will consider whether experience from other roles in the fire protection industry can be used in lieu of specific FSA experience.
The review will also consider whether different experience requirements should be considered based on the complexity of a specific EFSM. Details of the review's outcome will be released soon.