Meet the ultimate underfoot protection from Blundstone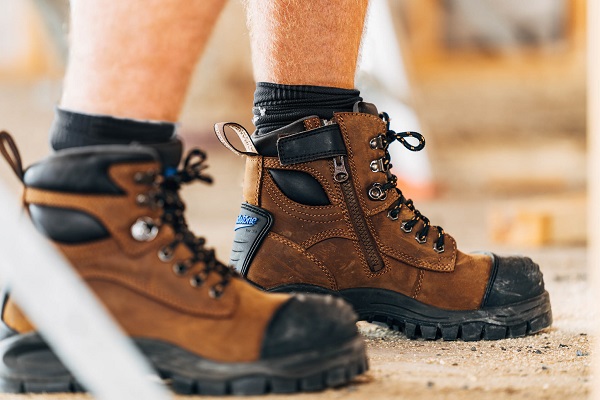 Blundstone has released a new zip-sided #983 boot offering more features than usually available in standard safety boots. The #983 gives tradies ultimate underfoot protection, with a lightweight, penetration-resistant insole.
The lace up design also provides ankle protection while the heavy-duty zip provides easy on, easy off convenience.
"Throughout Blundstone's history, we have prided ourselves on adapting to meet our customer's needs," Blundstone global work and safety range manager Adrian Blandford says.
"In the 1950s we produced boots for Tasmanian Zinc refinery, EZ, with wooden soles to protect against hydrochloric acid and now, in 2020 we've taken that same spirit of innovation to produce the #983 that meets the needs of those who need ultimate underfoot protection."
One of the standout features of the new boot is the crazy horse water-resistance leather upper. It's a full nubuck leather that's buffed to achieve a smooth feel and finish. After buffing, a wax is applied to give a multi-tone and natural rustic finish.
Traditionally, penetration-resistant insoles are made from steel. However, in the case of the #938, it uses a non-metallic insole crafted with plasma-treated, high-tenacity tarns. These insoles are capable of reducing punctures caused by small nails and other objects while maintaining the flexibility and comfort of a non-metallic shoe.
"The #983 is an instant game changer. Its ergonomic fit and flexibility makes it great for those who work in wrecking yards, construction sites and the recycling industry, as the penetration resistant insole helps reduce the risk of sharp objects puncturing your feet," Adrian adds.
"In ensuring we provide the high-quality safety our customers know and love, we have delivered on the next superior hardworking boot, fit for anyone who wants that legendary Blundstone comfort."