Lowara Smart Pump range is now available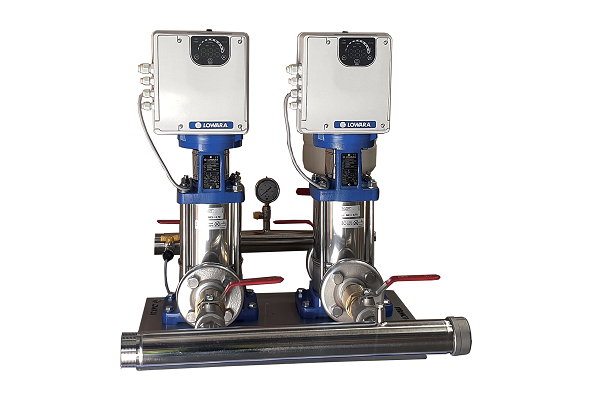 Lowara has released its Smart Pump series incorporating state-of-the-art technology to optimise performance, communicate with other building systems and help users achieve their goals. Choosing pre-programmed packages makes for easy and cost-effective installation.
The Smart Pump range is designed to be plug-and-play and is all about the right combination of motor, variable speed drive and pump. It also makes use of an integrated intelligent pumping system with an electronically driven, permanent magnet motor.
An easy-to-set drive can operate single, twin or multi-pump systems of up to three pumps with no need for an external control panel or PLC.
With a smaller footprint by up to 14%, it's easy-to-install, flexible, precise and more compact than ever.
It also meets the 2020 performance standards expected to be implemented by the EU with its "ultra-premium" IE5 motor and a power drive system of IES2. This equates to up to 50% savings in operatig costs when compared to a similar non-VSD pump.
It has the capacity to handle extreme environmental temperatures from as low as -20°C and up to +50°C.