Look to the past to see the future
On the 45th anniversary of the Association of Hydraulic Service Consultants Australia (AHSCA) New South Wales, Brihony Tulloch chats to co-founder Don Ledingham about the current state of plumbing and the road ahead. And from his perspective, the future looks bright.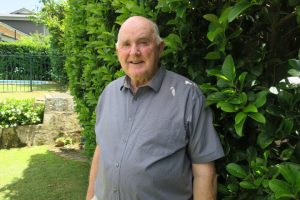 It was 30 years ago when Plumbing Connection last sat down with leading Australian hydraulic consultant Don Ledingham. He and business partner, Cliff Hensby (who was also the first technical editor of Plumbing Connection) were enjoying enormous success as founders and heads of hydraulics consultancy firm LHO Group.
One of the duo's first jobs was the Menzies Hotel complex – railway station, shops, hotel and Wynyard House.
"That really was throwing us to the wolves," Don told Plumbing Connection in 1989.
"We had to integrate the three areas and Wynyard House. A portion of that had been built some 30 or 40 years before.
"In those days we used a lot of commonsense to overcome obstacles… Sure, commonsense still applies, but you have to spend more time on design issues because of things like litigation."
While LHO Group was responsible for several large projects of national importance, Don is perhaps best known as one of the founders – and first president – of the Association of Hydraulic Service Consultants Australia (AHSCA).
Founded in 1975, the AHSCA was initiated to serve as a forum to facilitate the exchange of ideas, experiences and solutions for those in the hydraulic and fire protection service – something that had never existed for people in the industry before.
Further, the National Plumbing Code was still four years away from its debut.
As we wrote in 1989, prior to the Association's launch, one of the greatest hurdles facing hydraulics consultants was a lack of identity: "Gradually, hydraulic consultants have gained acceptance by other professions and trades to the extent that no building would be constructed without some input from someone in the design field."
Now 45 years since the AHSCA's inception, and 55 years since he started his career as a hydraulic consultant, we caught up with Don to reflect on his time in the industry and to get some insight on what he thinks is coming next.
"Before starting the AHSCA, hydraulic consultants were represented by the Institute of Plumbing Australia. But as LHO Group grew and other companies started to emerge as plumbing and hydraulic consultants, it became evident they needed to be represented by an association similar to the Association of Consulting Engineers Australia (ACEA)," says Don.
"The creation of the AHSCA allowed practicing hydraulic consultants to be recognised by other professional organisations and to be represented to state and federal government bodies on hydraulic services design and technical issues."
The first official meeting was held 9 April 1974 at the Crows Nest Club with 26 members and two associate members. At that time, the number of major hydraulic consulting firms in Australia numbered just six or seven.
The turn-out proved there was an appetite for change.
In 1999, Don was invited by the AHSCA's then-leadership to speak at the association's 25th anniversary celebration. Showing that he was still as forward-thinking as he was when he founded the group, Don used his speech to make a few predictions about where the plumbing industry was heading.
He believed:
Off-site prefabrication would permeate the construction sector;
Buildings would be recycled every 25 years to match the requirements of new technology;
Flat screen image technology would promote teleconferencing;
Mobile phones would become voice responsive and the size of a wristwatch;
Information on all products would be available on the internet, eliminating the need for catalogues;
Utilities would be privatised and consumers would work on a 'user pays' basis. This would accelerate the use of recycled water;
The rise of the paperless office; and,
Improved electronic communication that would allow design staff to work remotely.
With today's popularity of Apple Watches, Skype and cloud technology, Don's predictions have a certain (almost spooky) accuracy. But in the 19 years following his speech, there have still been some changes and innovations in the plumbing and hydraulics industry that have surprised him, namely in the area of materials, design processes and a focus on water conservation.
"There has been an amazing transition in the type of materials, installation procedures, standards and regulations employed within the plumbing industry," says Don.
For example:
Caulked lead spitted and socketed joints for cast iron piping has been replaced with rubber ring joints;
Galvanised mild steel piping had screwed joints until Victaulic type joints replaced them.
Plastic piping has replaced cast iron and copper for sanitary plumbing stack work;
Copper tubes for hot and cold water supply were originally jointed with screwed, tinned and sweated joints. But, this was later replaced with either tobin bronze welding, soft solder capillary jointing or silver solder welding; and now we have crimped joints with rubber ring seals;
Specific plastic materials have made huge inroads into the choice of materials for piping systems whereby today it is considered suitable for a wide variety of applications.
But it's not just materials that have undergone big changes, it's drafting and design processes as well.
Computer-aided design (CAD) software has been the go-to for designers, consultants and engineers since the 1980s. But the convenience and cost-effectiveness of CAD software wasn't available in the early days of LHO Group and the AHSCA.
"When I first started in business we used to draw everything by hand. Our design process involved 20 or so tracers to complete the drafting of design documents by hand," says Don.
"Today it's all computerised. Things have shifted from 2D vector-based drafting and 3D solid and surface model CAD software through to sophisticated Building Information Modelling (BIM) systems."
But Don doesn't see the digital renaissance as a threat to the plumbing or hydraulics industry.
"The switch to this digital style of drafting is a huge advantage because the documentation process can start later; it's much faster, more cost-effective and accurate."
As the threat of global warming looms and the depletion of our natural resources continues, water conservation and green design have become a factor when it comes to plumbing design.
It's a focus on environmentally conscious plumbing design that Don considers the biggest change to the industry.
"Most plumbing designs these days will try and use recycled water," he says.
He notes that the government has developed policies to deal with improved water conservation.
"Now we have developed water conservation procedures like the Water Efficiency Labelling and Standards (WELS) scheme."
WELS reduces demand for high-quality potable water by informing consumers about water efficiency at the point of sale. It estimates that using water efficient products could save Australians more than $2 billion by 2030.
The 2006 scheme was like nothing Don had seen before.
After six decades in the industry and already bearing witness to drastic changes in policy, design and materials, it's hard to imagine what else could be in store, but Don believes things are only going to improve in the plumbing industry.
Given his already demonstrated ability to predict the future, we thought it would be interesting to see what he believes will happen in the future.
"I believe plumbing and hydraulics will become more sophisticated and there'll be more engineering incorporated in design," he says.
He also stresses the importance of educating young people just entering the industry.
"The next thing we need to do is improve the education of people involved the design of hydraulic services, which is what the AHSCA is doing."
Despite retiring from LHO in 2006, Don is still diligently cranking out design advice and solving hydraulic problems for a wide range of clients.
"I have continued acting as an expert witness on a number of hydraulic services issues and sit on committees for Standards Australia."
He also looks back on his time with the AHSCA very fondly.
"I've enjoyed my long period with the plumbing industry and I'm very proud of how the AHSCA has developed and the good work that's now being done by the people involved with the Association," says Don.