International plumbing industry collaboration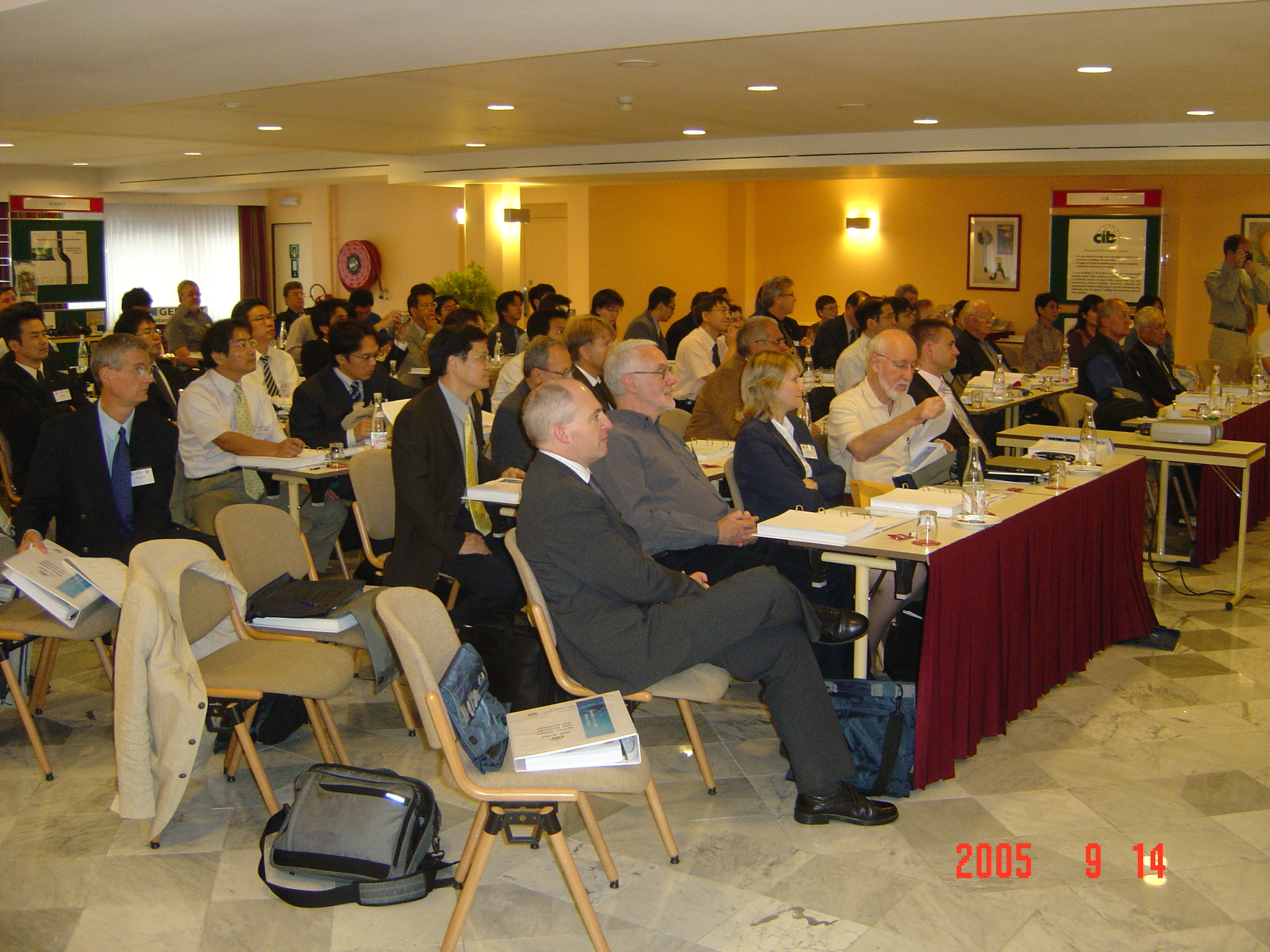 CIB W062 provides researchers, product developers and standards writers with a yearly forum for presenting and discussing important issues affecting the plumbing industry.
The working commission W062 'Water Supply and Drainage for Buildings' of the International Council for Research and Innovation in Building and Construction (CIB) organizes regular international symposia where experts, researchers, practitioners, regulators and delegates from the global plumbing industry, can exchange information on research results, industrial developments, data for design, Codes and Standards in the field of plumbing.
At the most recent CIB W062 Symposium, its 32nd such event, which took place in Brussels (Belgium) in September 2005, there were 79 delegates representing 13 countries. During the two-day symposium, 36 papers were presented, grouped under five main topics:
• sustainable construction, with papers on water efficient appliances, eg dry urinals
• risk for infection spread in drainage systems, with presentations linked to the spread of the SARS virus in 2003 in Hong Kong
• modelling of drainage systems in buildings, where between others, a study was presented on the effect of swept drainage stack-entries
• water supply; and sanitary hot water, with considerations on the Legionella problem
Most people attending the symposia are members of CIB, an organisation established in 1953 as an association whose objectives were to stimulate and facilitate international collaboration and information exchange between governmental building research institutes. CIB has since developed into a worldwide network of over 5000 building experts from about 500 member organisations active in the research community, in industry or in education, who cooperate and exchange information in over 50 CIB commissions covering all fields in building and construction-related research and innovation. CIB Members are institutes, companies and other types of organisations involved in research or in the transfer or application of research results. Member organisations appoint experts to participate in CIB commissions, like the commission W062 on water supply and drainage. An individual can also be a member and participate in a commission. More information about CIB and the membership is available on the website: www.cibworld.nl
The next symposium of the CIB commission W062 will be held from 18-20 September, 2006 in Tapei, Taiwan. Prof Cheng, chairman of the Architecture Department of the National Taiwan University of Science and Technology is in charge of the practical organisation. Topics of particular attention are:
• management and maintenance of water systems, commissioning, non destructive investigation techniques, water conditioning
• environmental considerations: green buildings, sustainable construction, water conservation, rainwater and wastewater reuse, small waste water treatment plants
• hydraulics of water systems in and around buildings
• health aspects related to water system: Legionella, SARS, prevention of infection spread, influence of natural disaster, flooding, earthquakes, terrorism
• plumbing technology, durability of plumbing materials (corrosion) with special attention for historic buildings
• standardisation and certification of materials, systems, drinking water regulations
• new materials and products, solutions for renovation of piping systems
• software for design.