Faucet flow control saves water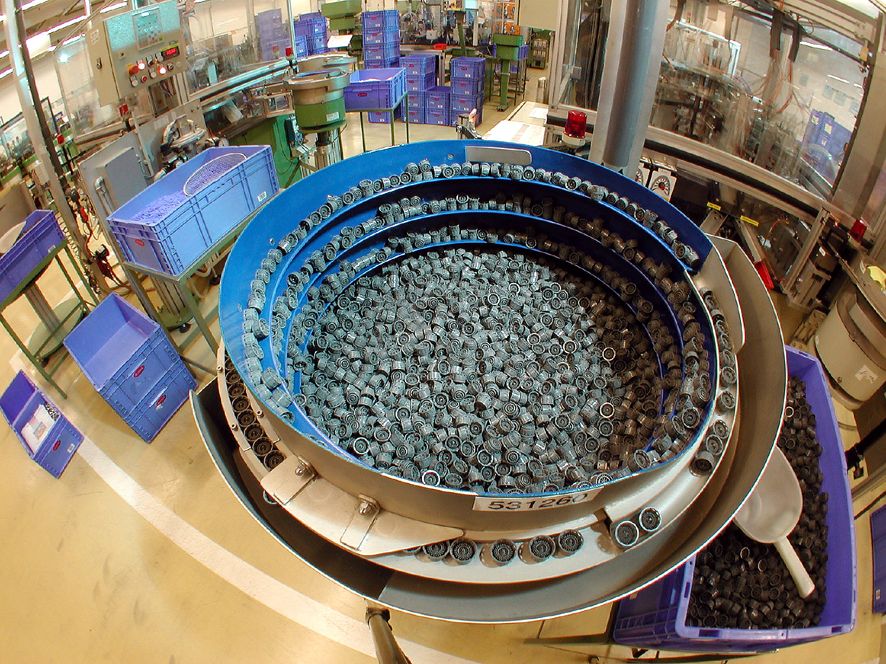 Flow control of faucets is a highly-refined technology, delivering a balance between user comfort and water conservation.
Water conservation is becoming increasingly critical around the world as the demand for water grows in the face of population increase, and drought conditions become more prevalent in many areas due to the impact of climate change.
Various countries are taking action to enforce water conservation measures, including the introduction of flow rate limitations on plumbing fixtures.
In the US for example, the ASME Standard A112.18. 1 M "Plumbing Fixture Fittings" sets maximum flow rates for faucets and showers, and in Europe, the European Standard EN 246, among others, sets out general specifications for flow rates of sanitary faucets.
Across the other side of the globe in Australia, the Government recently introduced the Water Efficiency Labelling and Standards (WELS) Scheme. The Scheme applies national water efficiency labelling and minimum performance standards to household water-using products, including faucets.
By placing greater emphasis on the wise use of water, the need to construct new expensive infrastructure such as dams and wastewater treatment plants can be reduced or delayed.
One company that is making a major contribution to water conservation around the world is Neoperl. With its head office in Basle, Switzerland, the core business of this privately owned company is flow control in faucets with the aim of saving water and protecting water quality.
The company has a strong reputation for offering innovative products that shape and control water streams to meet flow rate requirements.
Commencing with the development and marketing of faucet aerators, over the years a range of other products have been added to the Neoperl range including flow regulators and check valves, as well as spouts, flexible hoses and diverters.
Established close to 50 years ago as a family-owned company, Neoperl is today managed by the second generation. The group now employs some 500 people internationally. Its products are provided around the world, virtually supplying all the leading faucet manufacturers.
The company's main production facility is located at Mullheim in Germany other production plants are located in the US; England, Denmark, and Italy.
In 2003, Neoperl established an assembly plant in Shanghai to cater for the local Chinese faucet manufacturers and their suppliers, as well as to foreign faucet companies which manufacture in China but export their products to the global market.
Rapid response
Neoperl's vice president of sales and marketing, Jean-Marc Devaud, says the distribution of facilities around the world enables the requirements of a global marketplace to be fulfilled by providing an ideal logistical structure and rapid response to customer needs.
"We work closely with our customers because we know that direct contact between manufacturers and customers ensures meaningful technical discussions and more accurate identification of customer needs," Mr Devaud says.
"At our modern research and development centre in Mullheim highly trained engineers and technicians develop products for global market requirements as well as customised solutions for clients.
"In addition to an emphasis on conserving water, a lot of R&D also goes into the noise reduction capabilities of our products, so we have a modern acoustics laboratory located at Mullheim.
"Much of the work at this facility is directed at meeting the noise suppression requirements of European Standards, some of which will, in time, inevitably be picked up in product Standards in other parts of the world.
"The development of new ideas and innovative products is a critical factor in Neoperl's continuing success in world markets, and this is reflected in our substantial investment in R&D.
"In turn, we place a lot of importance on protecting our intellectual property against copying, including keeping a close watch on items in our sphere of business that are imported into other countries.
"The development of new products is based on finding the right balance between maximum possible comfort for the user and maximum water conservation.
"Although the cost of water around the world remains too low to have a major impact on water conservation, Neoperl's technologies are able to make an important contribution to water saving.
"Many conventional water-saving products just reduce the flow rate, which means that hardly any water comes out of the tap when the line pressure is low. On the other hand, when the line pressure is high, water is wasted.
"Our PCA® aerators always provide a constant flow rate irrespective of pressure fluctuations. This means that no water is wasted at high pressures, and at low pressures there is still plenty of water to feel comfortable when taking a shower or washing hands.
"Neoperl offers products for both the replacement market and for faucet manufacturers. Our PCA® (pressure-compensating) water savers are suitable for the original equipment needs as well as for retrofitting – you only need to unscrew the original aerator and replace it with a PCA water saver of the equivalent size.
Unfortunately, in some countries the little water that is available is often wasted by the use of primitive drinking water fittings because huge numbers of faucets are still being produced without any means of controlling or restricting the flow of water. As a result, Neoperl is looking at ways to retrofit flow regulators in developing countries.
"By consulting with relevant technical Institutes and Standards bodies, and working in a joint innovation process with our customers and suppliers, new simple, intelligent and cost- effective solutions can be developed to meet individual market requirements."
Small is good
There is an old saying that 'good things come in small packages'. With Neoperl aerators and flow regulators, one wonders how such small items can have such a significant effect on water conservation, comfort, and noise reduction in faucets.
Neoperl produces a range of aerators including the recently released PCA Cascade which offers improved flow performance at lower pressures. These small units have a number of functions including shaping the water flow, reducing water consumption and energy costs, and minimising plumbing system noises.
The Cascade aerator incorporates several features that contribute to simplified logistics and the manufacturer's production process. This includes a transparent dome screen so that the PCA technology of O-ring and core can be viewed, and there is no protrusion, which means no interference with the faucet bore.
With the trend in faucet design towards a minimalist style, Neoperl responded to the manufacturer's needs with an exciting new product called Cache® (Caché means 'hidden' in French).
This aerator screws directly into the faucet outlet and as no housing is required, it allows faucets to have a smooth, seamless spout surface.
Fine-tuned engineering
Neoperl flow regulators consist of a dynamic elastomer, an engineered circular seating area (core), and a body (housing) in selected models.
The gap between the core and the elastomer provides the open passage for the water flow. When there is no flow or pressure is low, the elastomer is relaxed, but under dynamic flow conditions, the elastomer is compressed into the seating area, which reduces the water passage.
As the pressure increases the elastomer is compressed further into the seating area and reduces the water passage further. When the pressure decreases the elastomer relaxes and reopens the water passage.
Flow regulators can be inserted directly into a faucet or combined with an aerator. Also, flow control can be combined with backflow protection by fitting the faucet with a flow regulating check valve to control both rate and direction of flow.
It is this commitment to intelligent design that has given Neoperl its pre-eminent market position.
Colour coding
A new innovative Watercolours® colour coding system for aerators has been introduced by Neoperl to enable the flow rate and stream pattern of the model to be easily identified.
Because stringent noise control requirements apply to plumbing system installations in Europe, noise-reduced aerator models are marked with the EU flag.
For the faucet manufacturer, the Watercolours system facilitates the production process through easy visual identification of the aerator model, and replacement ordering is also easier.
So the next time you are specifying faucets, it is more important than ever to take into account the performance aspects of water use, user comfort and noise, as well as the design.
Neoperl is a technology-driven company that has made an important contribution to the plumbing supply industry over a sustained period.