Interior Gas Water Heater Installation Puts Family at Risk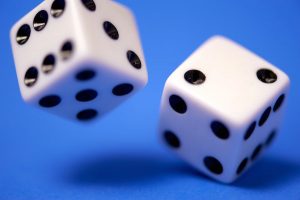 A Midvale, WA, family was exposed to potential fire and carbon monoxide risks after a licensed gas fitter installed an outdoor-only water heater inside their house and later removed the gas company's safety device without fixing the hazards.
At Midland Magistrates Court on 8 November 2021, Danny Brian Langley (GF10512) of Middle Swan was fined a total of $10,000 for two breaches of WA's gas regulations following a prosecution by Building and Energy.
The court was told that in September 2019, Mr Langley fitted the gas water heater in an enclosed, internal room despite the manufacturer's instructions clearly stating it was for outdoor installation only.
Outdoor gas appliances should never be used indoors because they can produce dangerous levels of carbon monoxide, a toxic gas, as well as being a fire hazard.
In November 2019, an officer from the gas supplier, ATCO, raised safety concerns after he saw the non-compliant water heater installation during an unrelated visit. The officer installed a device on the gas meter to shut off the home's gas supply until Mr Langley complied with an official rectification order.
Mr Langley removed the safety device and reactivated the gas supply, but he did not carry out any rectification work and left the water heater in use in the same unsafe location. He eventually installed the water heater outdoors in December 2019 after he was issued with a defect notice.
Mr Langley was not in court when he was fined $4,000 for installing a gas appliance against the manufacturer's instructions and $6,000 for doing gas-fitting work without ensuring the installation was safe to use. He was also ordered to pay costs of $627.
WA's Director of Energy Safety, Saj Abdoolakhan, said Mr Langley's conduct was unacceptable for a licensed gasfitter and could have had tragic consequences.
"Prolonged exposure to carbon monoxide can cause serious illness or death, so outdoor gas appliances – including those used for camping – must be used in the open air where the fuel can burn properly and any toxic gases can disperse," he said.
"Tragically, at least five deaths in Australia in the past decade have been linked to carbon monoxide, which is known as the 'invisible killer' because it is invisible, odourless and tasteless so you may be unaware of the effects until it's too late."
Mr Abdoolakhan urged users of gas equipment to be aware of the warning signs of carbon monoxide poisoning, which range from flu-like symptoms (such as headaches, fatigue and nausea) through to heart irregularities, vomiting, seizures and collapse.
"Seek medical attention immediately and try to get to the open air," he said.
See Building and Energy's website (dmirs.wa.gov.au) for more information on carbon monoxide and camping safely with gas.