The Green Drain™: providing protection from pathogens
A study released by the Centre for Disease Control and Prevention earlier this year explored how COVID-19's resilient survival on surfaces and in human waste, meant that "measures to prevent aerosolisation from plumbing, as might have occurred [during the 2003 SARS outbreak in Hong Kong], might need to be implemented."
It has long been known that plumbing systems, along with open and exposed drains are potential sources for contamination that provide a hospitable habitat for waterborne pathogens, especially for Legionella. This global pandemic is highlighting the fact that they can also spread airborne diseases such as COVID-19.
With second, third and fourth waves occurring across the globe, it has been identified that the spread of aerosols containing the virus have been spread via bathroom usage.

In Hong Kong, where a fourth wave is occurring, 22 environmental test samples, taken in December, from the Richland Gardens surroundings (housing estate), including floor drains, drain outlets and toilet exhaust fans, came back positive for the coronavirus. [South China Morning Post]
This is just one case, among many around the globe, where similar findings have come to light.
One preventative solution to reduce exposure to hazardous sewer gases and disease-causing pathogens that harbour within drain lines and plumbing systems is The Green Drain™.
"It's a proactive solution to safeguard our working and living environments without the use of harsh chemicals," Green Drains APAC managing director Eddie Bocchino says.
The Green Drain™ is an eco-friendly, preventative solution that the company believes will lead to improved outcomes for workers, residents or patients , if in a healthcare setting, while exceeding the lifespan of traditional chemical applicants that harm the environment.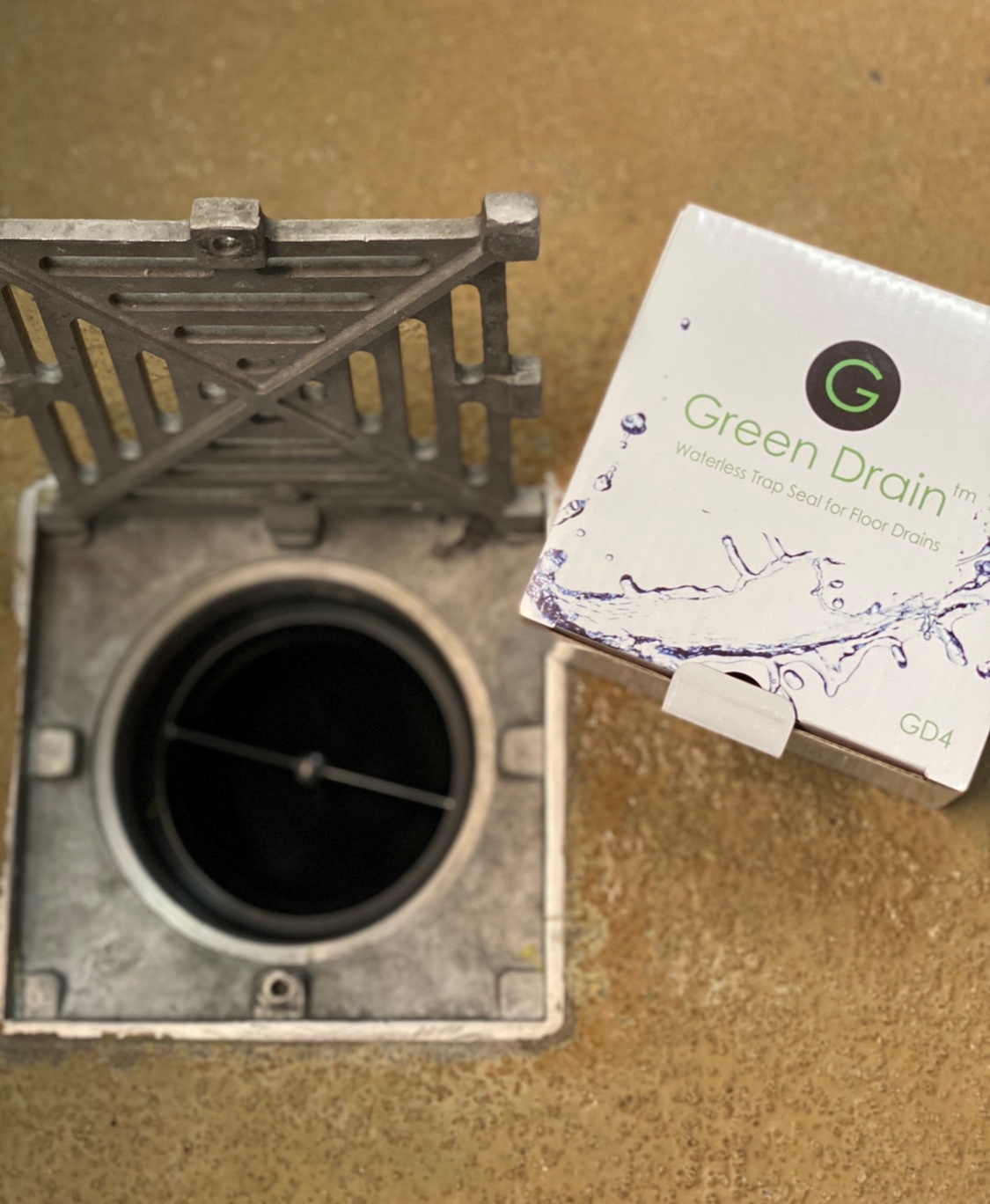 The intuitive solution is a silicone one-way valve that can be installed into a drain in seconds and allows water to flow through while stopping debris which may be hosting contagious disease-causing pathogens, toxic sewer gases, radon, odours, insects and stops minor flooding from backed-up plumbing.
There are two ways to stop the spread of dangerous pathogens in drains: attempt to kill them along the drain path or block the pathway before pathogens rise through the drain and enter our living spaces. Eddie explains that this is difficult to do though as, "attempting to kill them along the drainage network is almost impossible due to the vertical surface of the pipes and contact time needed to kill the organisms.  Exacerbating that, biofilm sheds and travels right throughout the pipe network."
While social distancing, washing hands and self-isolating are effective ways of stopping the spread of COVID-19 and other dangerous pathogens, The Green Drain™ can help stop the spread at the drain before any human contact is made.
During unprecedented times, such as what we are experiencing with COVID-19, it's important for plumbers on the front line to protect themselves and their customers as best as possible.
The Green Drain's four pliable silicone sealing ribs guarantee simple installation into drains of various diameters. The Green Drain™ will open to permit seepage and close when there is no water stream. It can be used in either new developments or retrofit applications where trap primers were not implemented during the initial fit out stage.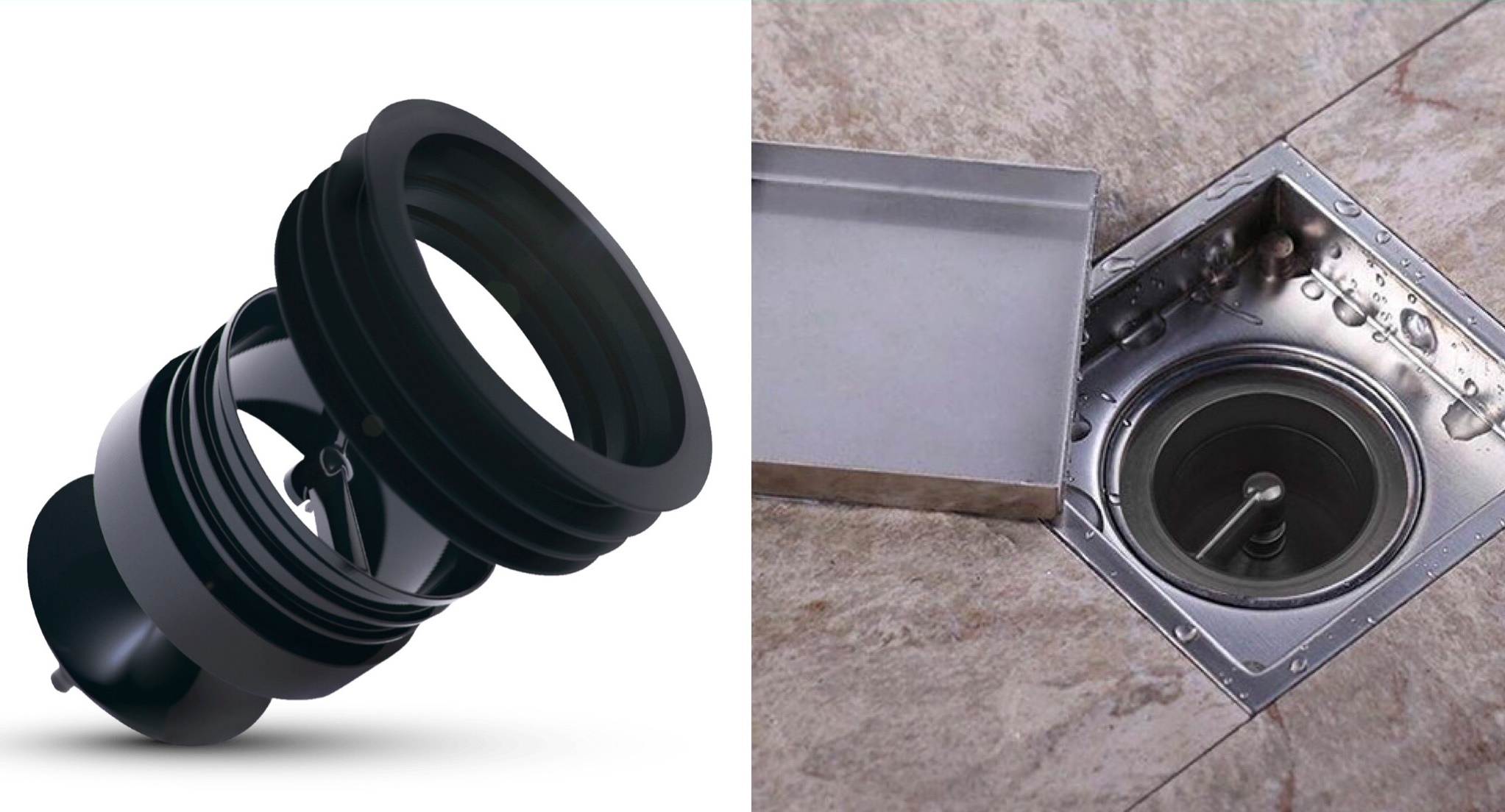 It can be installed in 4 easy steps too:
1. Remove the grate or strainer
2. Match the drain diameter with the corresponding Green Drain™ size
3. Place Green Drain into the floor drain body outlet connection, or the throat of the strainer
4. Recess the Green Drain™ into the pipe for maximum flow of liquids, and replace the grate
The Green Drains' dual patent design allows for the flow of water and debris, while blocking gases, odours and pests.
The product is currently available in the following sizes:
| | | | | |
| --- | --- | --- | --- | --- |
| Device size |   |   | Flow rate |   |
| MODEL NUMBER | PIPE SIZE | HEIGHT | L/M | GPM |
| GD2 | 2″ (50-88 mm) | 51mm | 45,4 | 12.0 |
| GD3 | 3″ (75-85 mm) | 51mm | 128,7 | 34.0 |
| GD3.5 | 3.5″ (89-100 mm) | 51mm | 193,0 | 51.0 |
| GD4 | 4″ (102-110 mm) | 51mm | 276,3 | 73.0 |
As a result of high-demand from plumbers, a new GD 1.5 40mm unit will be available in the first quarter 0f 2021. This is ideal for use with in-wall tundishes, basins and untrapped connections.
Approved by ABCB/IAPMO Oceania Watermark to be a Self-Sealing Device, all Green Drain™ products and sizes comply with ASSE1072-2007 and WMTS-522:2020 – approved under AS/NZS3500 Specification ICC-ES Certified to be used as an alternative to a Trap Primer.
Find out more at www.greendrains.com.au.