Going big in small spaces with Rheem Maxi
Rheem Australia has launched its new Rheem Maxi commercial filtered water taps range.
The Maxi underbench range includes the Maxi 3 for filtered, boiling and chilled water and the Maxi 4 for filtered, boiling, chilled and hot water.
Designed as a unique split system for flexible installation in tight spaces, Rheem Maxi models provide bigger capacity, offering up to 165 cups of energy efficient filtered boiling water and 180 glasses of filtered chilled water.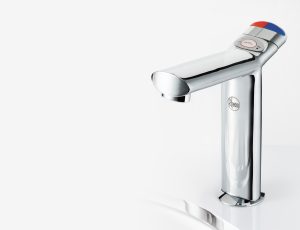 "With at least 3.8 litres per hour more boiling and chilled water than the market leader, the new Rheem Maxi models are very competitively priced," Rheem marketing manager David Micallef says.