Gallant Plumbing announced finalists at Telstra Business Awards
Melbourne-based company Gallant Plumbing is delighted to be announced as finalists at this years' Telstra Business Awards.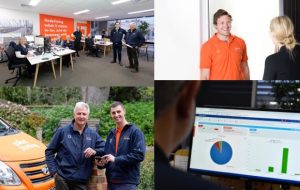 With an all-time record 21,000 nominations for the awards this year, being included as one of the 170 finalists is a highlight in the company's history.
Since Gallant Plumbing's entrance into the trades landscape in late 2015, they have been determined to shake up the trades industry, with a mission to redefine what it means to be and do business with a tradie.
"Our vision is to provide the best customer service experience possible and redefine the standards of what people should expect from all trades," says Gallant Plumbing director Edward Clark.
This award announcement is an obvious boost for the company in its work to redefine the trades industry, being the only plumbing company in the running for the prestigious award.